With ADE (Amsterdam Dance Event) right around the corner, it means meetings, events, playgrounds, Amsterdam (dare I say coffee shops?), and the opportunity to expand your musical career.
Allow me to reference Wikipedia: The Amsterdam Dance Event (ADE) is a five-day electronic music conference and festival held annually in mid-October. The event is organized by The Amsterdam Dance Event Foundation and offers a full program of daytime conferences alongside the nighttime ADE Festival which features 450 events and 2,200 artists over five days in 115 clubs and venues. The shows attract over 350,000 people from all over the world to the city, making Amsterdam one of the busiest and most inspiring clubbing cities in the world.
This would be the 5th in a row that Symphonic Distribution attends, and for good reason. We were very impressed with this event as compared to some other conferences around the genre of dance music. We saw a lot of productive meetings, met with great artists, managers, and industry folks while enjoying the beautiful scenery of Amsterdam. We had such a positive experience last year that we felt it was a must to make our presence known.
With that said, there's some things that we learned through our first journey that we'll be applying, and they may potentially be helpful to you if you are making a repeat appearance and/or a new appearance in the event.
We've put together tips regarding the ability to network  and engage with individuals for an opportunity to expand your music or brand.
1. Watch out for the bikes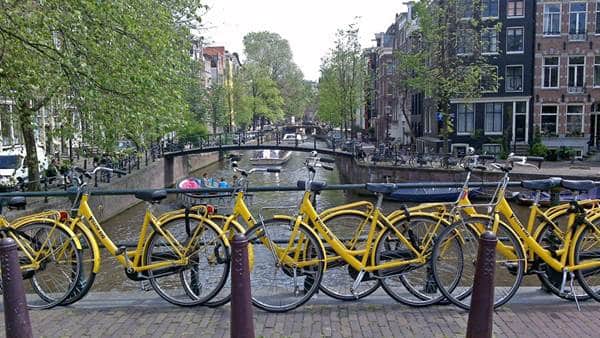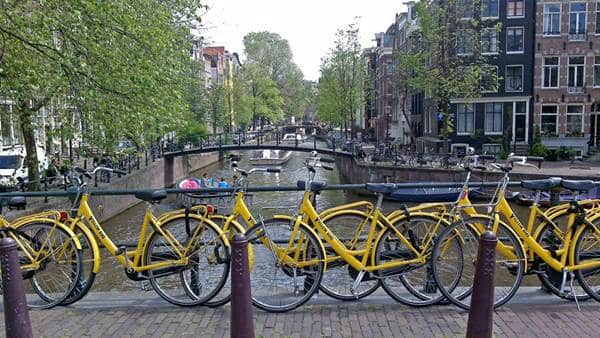 I have to start with this because your safety comes first. There is a tremendous amount of bikes. I mean A LOT of bikes. When there's bikes, there are bikers who are residents of Amsterdam and/or may had gone to a coffee shop or two and are a bit hell-bent on getting to their destination. So while crossing the street and getting to the conference venues and/or making your way around the playgrounds and events, be very safe because it's a lot tougher to see and hear a bike after a long day. (If you have some time for R&R though, check out this interesting info regarding Cycling in Amsterdam.)
---
2. Search the delegates database for meetings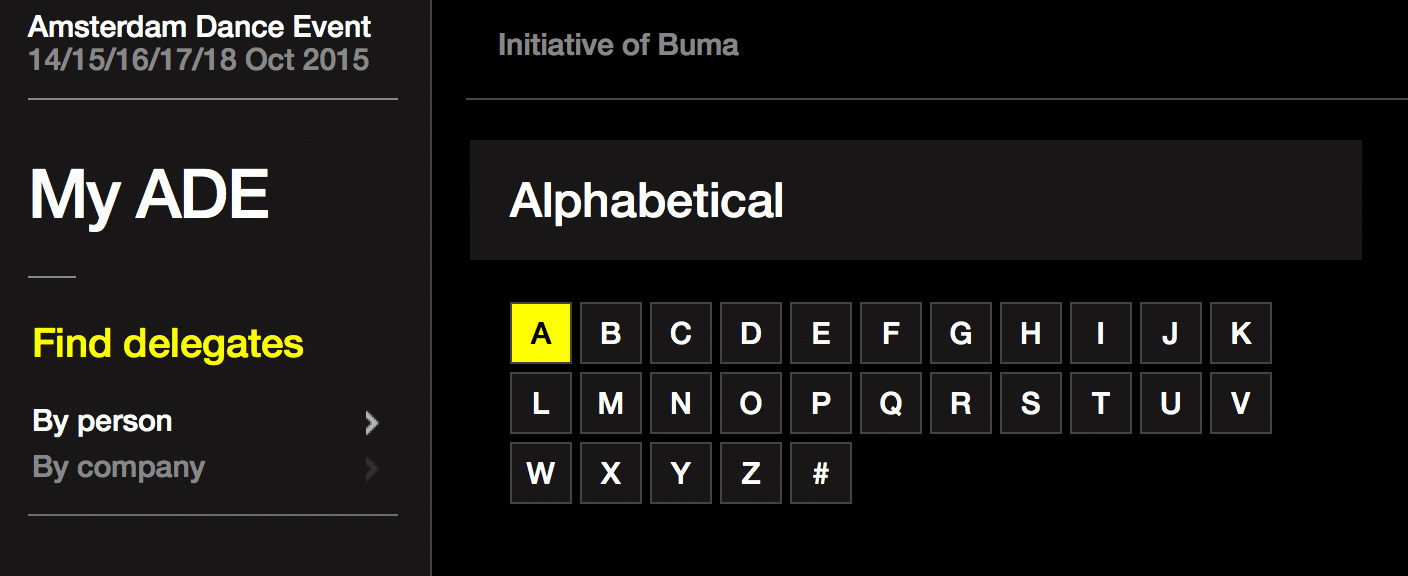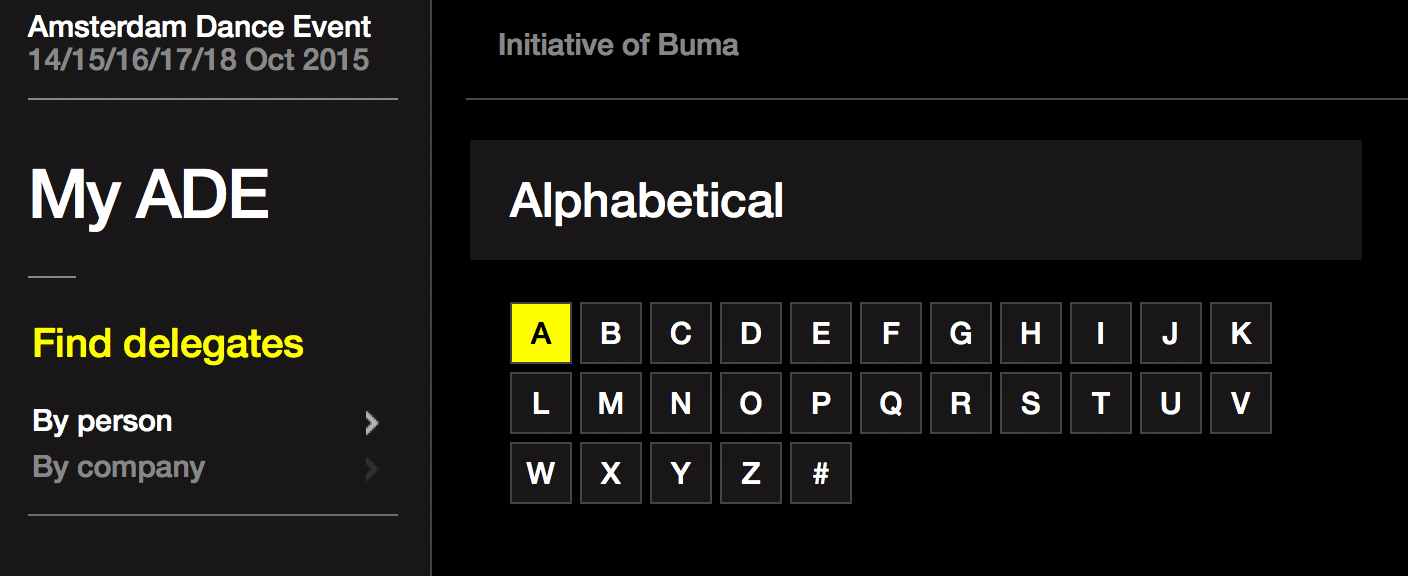 The Amsterdam website is jam-packed with a database of individuals and businesses attending the conference. Spend some time researching the companies and actually hit people up to set up some meetings. Usually they will happen at the Dylan or the Felix, and during ADE, in order to enter these quite awesome venues, you will need a badge so also plan ahead and ensure you've taken care of the essentials: ADE badge, hotel, flights, etc. If you are making a long trek you almost want to fill your schedule up like a 9-5 type of a schedule to make this marathon of opportunities really worthwhile. So spend time searching and hitting people up PRIOR to leaving. Some of the profiles also have photos so you can put a face to the person. Make sure to also complete your profile with a picture and relevant links. Completed profiles typically get more interaction that ones that do not have a profile picture.
Once you've confirmed meetings make sure know how the person looks like and share another form of contact like Skype, Whatapp etc to be able to reach the person while you're there.
---
3. Set a meeting location and get familiar with the venues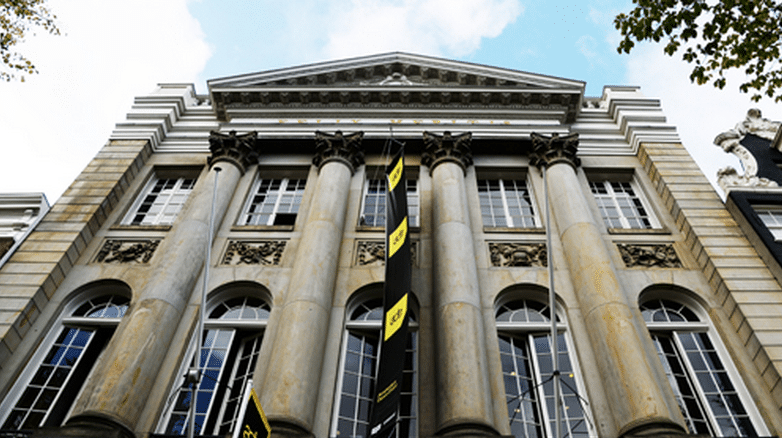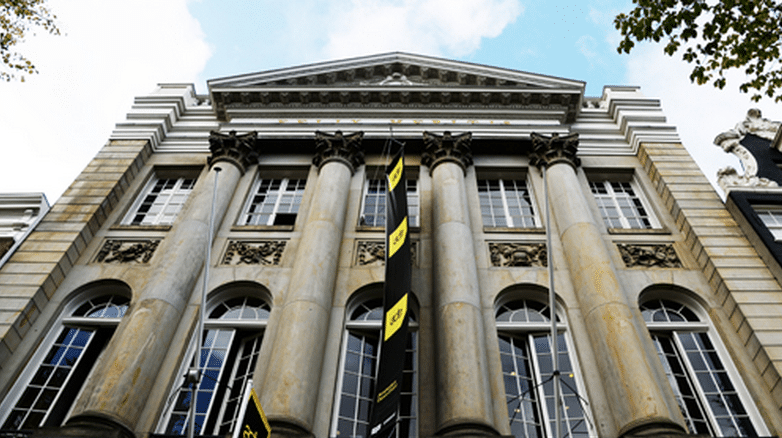 If you have a badge, try and set the same location for every meeting you do to be in the same area. This will make things a heck of a lot easier. Of course, not everyone will be able to come to you and things may change so just get there a little early and scope out the venues so that you are aware if you have to move around a little bit. (One funny tidbit is that the ground floor is actually floor 0, not the 1st floor. Something that tricked me a little bit at first).
---
4. Be available via phone, iPad, laptop and/or Internet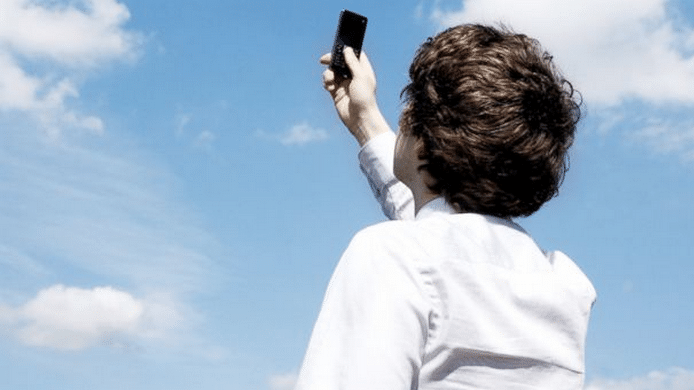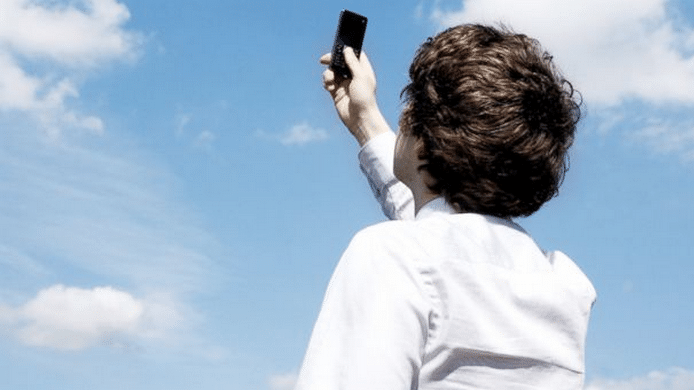 If you don't live in Amsterdam, make sure you've called your phone provider to give you international minutes so that you have the ability to communicate with any possible delegate or business you intend to meet. Also, while at the conference, make sure your communication devices are charged (sort of an obvious one). Good thing is that most of the venues do have free WiFi, but bring something to communicate with a prospective meeting you may have.
---
5. Bring professional merch and business cards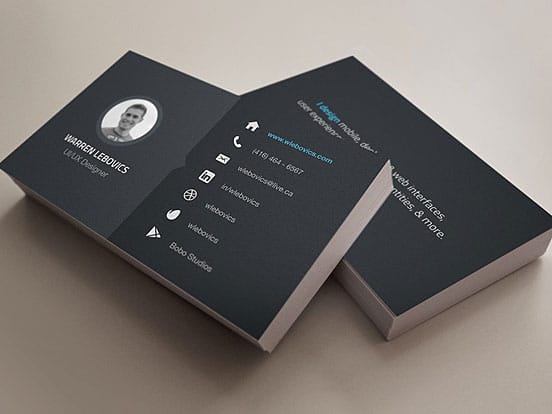 One of the biggest mistakes anyone can make is not having a professional business card or item to give to someone. Forgetting something can happen, but be sure you get a professional business card, USB drive, or pamphlet to give to someone you intend to meet with. You want them to have a good impression of you but also have some information on you for the long plane ride. CDs are cool too but personally, I prefer a USB or a link to your songs. I'd steer away from doing CDs for meetings and such because it's just…old. Other tips: Artists, get yourself a professional EPK, (we design them too). Labels, bring a USB drive, and/or a brochure of what you have coming up. Businesses, brochures, flyers, etc… are all great to go along with your business cards. Need printing? Check this out!
---
6. Network and go up to people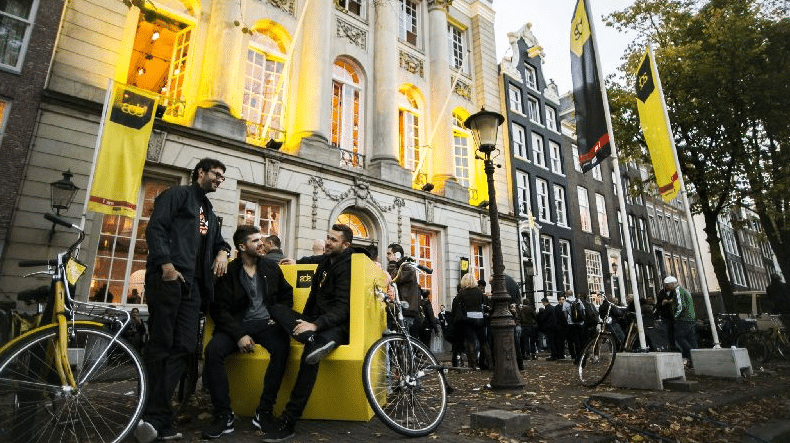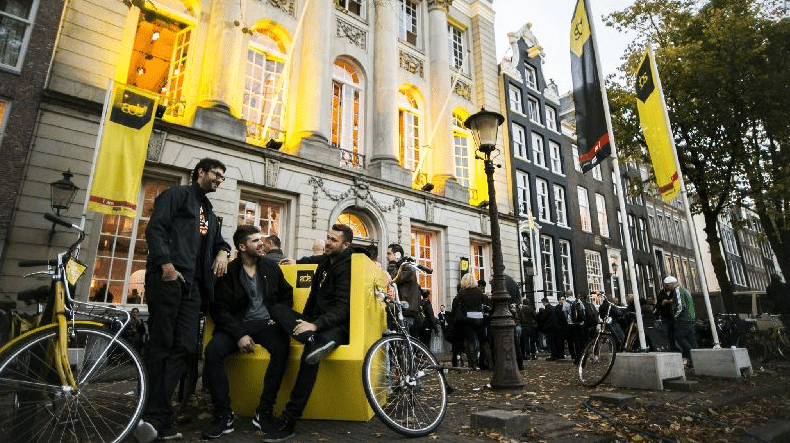 There's a lot of hanging out at ADE, both inside the conference but right outside of the conference and right next to the canals. Not only is it great scenery but great for conversation. You will see some of the biggest DJs and Producers in the world walking around as well as some very successful business owners that you can talk to, but don't be annoying. Read the situation well and go up to them if you feel it wouldn't be a bother or interruption to them. Also, the bars inside the conference serve as great meeting points and methods of networking. Buy a fellow a drink but don't go there to get trashed. Treat it like a business meeting with drinks and it will potentially be productive and loosen you up. Want more tips on networking in the music industry? Welcome to check out a previous post on it here. 
---
7. Attend panels and playgrounds

The conference has great panels and areas called "Playgrounds" where companies showcase whatever product or service they are promoting. These are quite cool and innovative and are recommended, but plan this ahead so that you can still make the event itself productive. You may have the possibility of meeting someone and networking at these events too but it will most likely be a place for knowledge gathering. The panels can often times have interesting conversations with some successful individuals and brands but pick the ones you think are going to add immediate value and knowledge rather than just going for fun.
---
8. Travel gear

What  to wear //
With walking around cobblestone streets, dancing for endless hours, and biking across town, comfortable shoes are a MUST for attending ADE. We recommend sneakers or flats.
When it comes to clothing, EVERYONE wears black on black! It's like the unspoken color of choice for ADE.
Umbrella or raincoat //
The weather in Amsterdam can be unpredictable! Don't get stuck in the rain without something to cover you, especially if you're going from meeting to meeting.
You can use Buienradar to keep track of the weather.
Stay hydrated and take your vitamins //
Water is vital during any festival or conference. Tap water in Amsterdam is safe to drink so be sure to purchase a reusable bottle and fill it up before you hit the pavement!
Multivitamins and Emergen-C are also great to take before you start your day.
Protect your ears //
Get ready to be introduced to new sounds and artists! Show after show can be very wearing on your ears so we suggest that you bring a pair of ear plugs. Amazon is a great place to find ear plugs!
Recharging options //
The days can get very long depending on what your schedule is like. Be sure to pack an extra charger! Amazon also has some great options for charging cases.
Something to take notes //
Between networking with new people and sitting in on panels, you'll be intaking a lot of new information. Note taking apps on mobile devices are a great way to take notes but if you do not want to disturb others with the light from your screen, notebooks are always great to have!
---
9. Let's talk drugs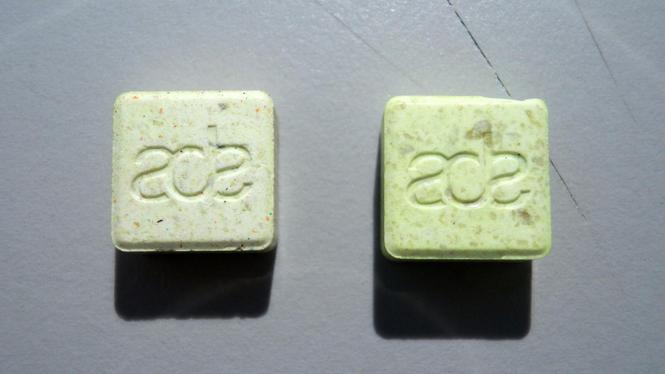 In the past year, Mixmag cited Dutch health institute Trimbos saying, "there is a super-strong batch of E pills being spread around the city for the event. They are branded as by their "ADE" engraving on them and each pill varies in dosage, which means the user won't always know exactly how much they are taking."
The threat of unregulated ecstasy being distributed among ADE's 350,000 attendees was highly visibable. Throughout all venues, warnings regarding the strong ADE-branded tablets were in full circulation. But, apart from one panel (albeit in Dutch), no real solutions to tackling the issue are being propositioned. And even with the Netherlands' liberal approach to drugs, and a free-testing clinic positioned just off site, the global problem of drugs still needs to be addressed.
According to the Dutch political party Amsterdam VVD's chairman, Marja Ruigrok, "Precautions are being taken to ensure the safety of ADE revealers. People feeling unwell will be able to receive medical attention from onsite personnel without the fear of facing prosecution."
In the event that you do get sick, do not hesitate to go to a first aid station or call 112, the Amsterdam equivalent to 911. Anything you discuss at a first aid station remains confidential and you will not be prosecuted for drug use or possession.
---
8. Have some fun too!

Of course, having a lot of meetings, going to panels and everything discussed is fun and productive but, you can have some R&R too. After your day of planned activities is complete, check out some events, enjoy Amsterdam and amazing food. To be in the music industry is a heck of a privilege and it may not be there forever, so if you have the opportunity to be in a country as beautiful as the Netherlands, then you deserve to check out one of its greatest areas and enjoy the sights, sounds, and "coffee."
---
9. After the conference, FOLLOW UP!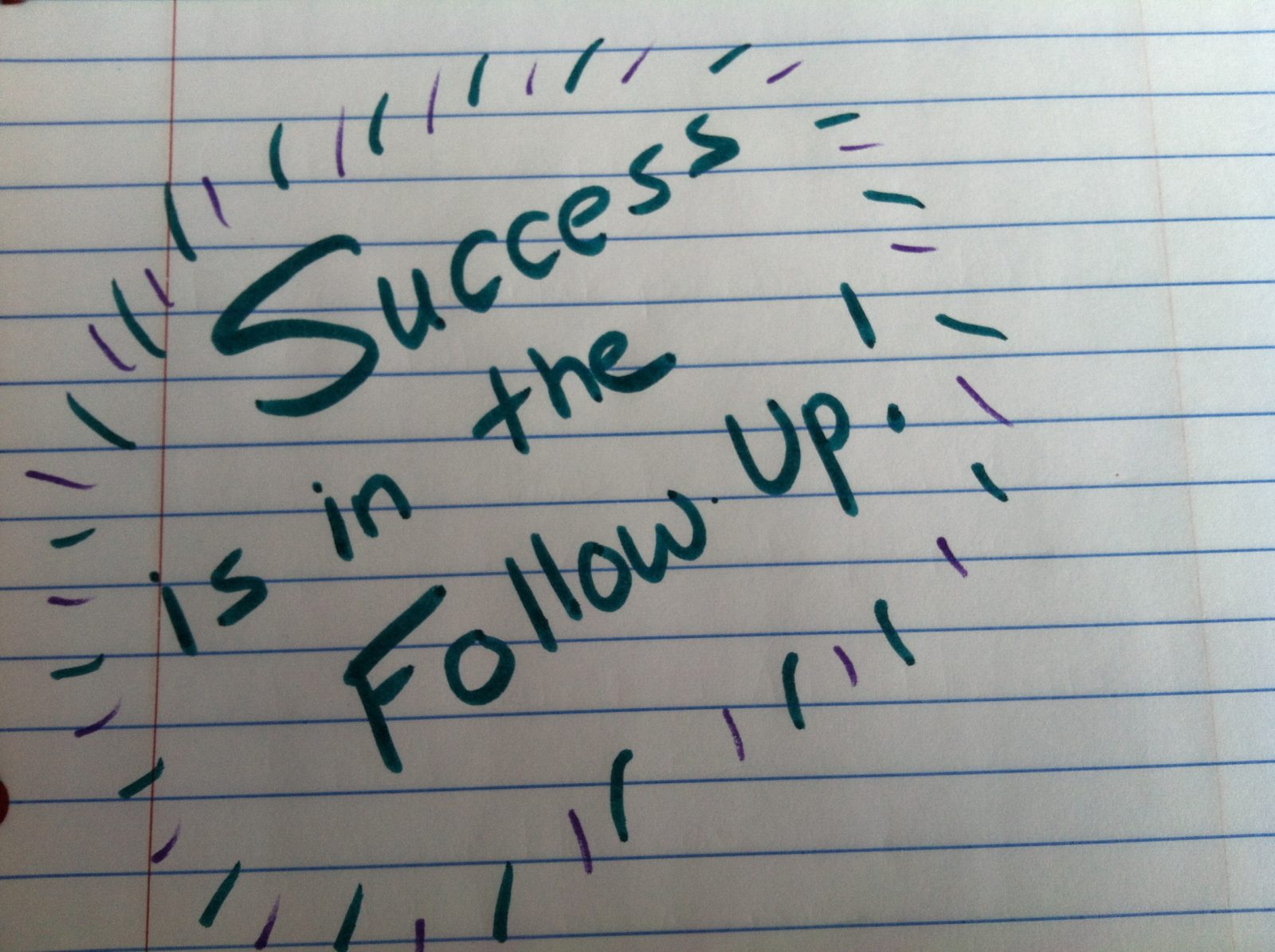 This last tip isn't really about the conference itself but what to do AFTER the conference. It's simple, FOLLOW UP. It's not easy to fit in right away especially after spending some time in a city and taking yourself out of a routine however, get back to work and try and accomplish what you set out to achieve. Just going and not contacting the individuals you met totally defeats the purpose. Also, understand that whomever you contact may not get back to you right away so plan some follow ups several weeks later if you don't hear back this way you can at least make progress after your initial meeting.
Hopefully this guide helped! The event is amazing but be prepared that you may not strike a business deal at the event or even after. Sometimes people just want to meet you to get to know you and if they like you and what you are about, will want to work with you. In the industry and in business, you often hear "It's about who you know" and yes, that's true to an extent. I personally think that knowing someone, meeting them at conferences, etc., really starts to plant that seed not only for a possible way of doing business together, but to forge positive and inspiring friendships and relationships that can help you grow and expand whatever you wish not only with whomever you meet but potentially with someone they know. So if all of these tips don't result in something happening, then take the positive experience out of it as a great memory that you can tell to others with any interest of getting involved in this jungle.
If you're in town, let's connect! Feel free to reach out us here.

Other Stories You May Like