New year, new goals! We want to see every independent artist strive for the best in 2018 and beyond so we've put together a quick checklist to get you on the right track.
Be strategic with a custom Marketing Plan
Whether you're starting from scratch or need to revamp your marketing strategy, our team of experts can help you get there. Let us review your current strategy and devise an accurate plan for you. Save time and let us create a custom music-marketing plan tailored for you this year.
Get Verified on Spotify
As Spotify continues to blow up on the streaming side of the industry, you need to keep up with the platform. Back in 2017, oh so long ago – right?, we put together the ultimate Spotify guide for independent artists. It includes all of the latest features, how to use them, and how to promote your tracks. Did we mention that it's FREE? Download it here.
Be sure to stay on the lookout for more Spotify related tips from us!
Grow Your Listeners on Spotify – Collaborate with Us!
We've decided to give the platform some love by creating playlists featuring distributed music by some of the best undiscovered artists rising up the ranks! From House to Reggae to Breaks & Hip Hop. Follow these steps to get your music on our playlists!
 Monetize your YouTube channel
YouTube is one of the most popular websites in the world. Millions of videos are uploaded each and every day covering a million different topics. There are pros, cons, and controversies associated with YouTube (as with many websites), but there is also a hell of an opportunity for many individuals that have a YouTube account with original material to make revenue. Learn more about YouTube Monetization here.
Optimize your YouTube channel
So you have a YouTube channel made, have put your music on there for the world to listen, but aren't having much luck with gaining views, subscribers, or recognition? Let us analyze your overall brand, content, and KPIs based on your YouTube channel, website, and social media presence to develop a custom strategy that fits your needs and increases your video's visibility. Learn more here.
Claim Your Profiles on DSPs
Learn how to claim your profile on popular Digital Service Providers (DSP) like Tidal, Spotify, Apple Music, and more, so you have your latest artist picture.
Make sure you have a Publishing Administration deal in place
In the music publishing world, royalty collection societies that collect publishing royalties are, unfortunately, rooted deeply in the ways of the past. The ways of the music industry's past have dictated royalty collection for composers and songwriters such that independent artists, unsigned to any major publishing company, have had it rough in recent years. Collect your royalties.
If you're a label,  register for Neighboring Rights
If you're a record label manager, and your master recordings are being publicly performed and broadcasted on the following media, you – and the artists performing on those recordings – are earning neighboring rights royalties!
Start Monetizing your SoundCloud profile
Monetize your Soundcloud profile and songs! Maximize the potential revenue you can make with the evolving streaming platform. Learn more.
Refresh your EPK
Let Symphonic create a custom Electronic Press Kit (EPK) giving you the ability to target venues, promoters and press. Include your music, photos, videos, stats, press, shows, and bio. Make sure your first impression is a lasting one. To get a new EPK, click here.
Promote your Music and Brand on Our Instagram
Spread your music, promote your brand, and gain potential fans! We're looking for artists, of every genre, to takeover our Instagram Stories.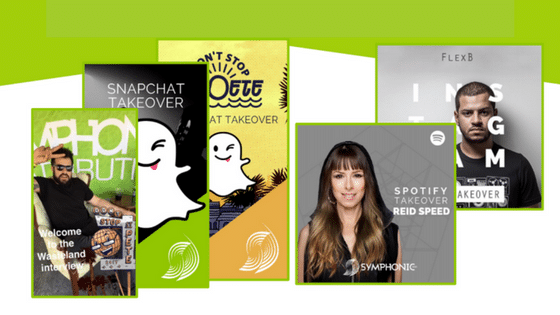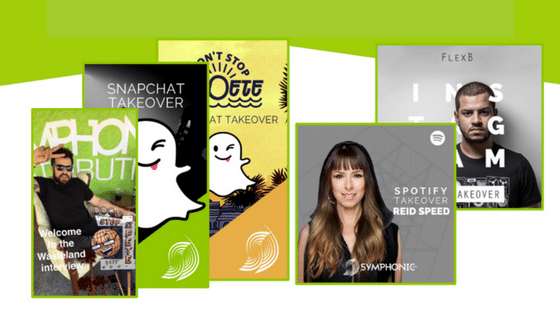 Download our Music Marketing Plan Template
The need to promote your music and yourself as an artist is going anywhere this year. Having a strategic plan on how to attack certain aspects of marketing in the music industry can be a tremendous help. This free music marketing plan template that will help you to maximize your potential without draining your creative juices!
Social Media Image Sizes for 2018
Social platforms change their image sizes and formats at least every year. Here are the social media image sizes for 2018 that you need to be familiar with.
We hope that these quick items can help you to grow not only your streams, fanbase, and revenue, but also as an artist! Feel free to comment below if you have any questions or extra tips.

Other Stories You May Like