Earlier this month, SoundCloud rolled out real-time stats!
All of a creator's favorite stats, including plays, likes, reposts, comments and downloads are now updated in real-time, allowing creators to view track performance and listener engagement as it happens.
Whether they've just shared their very first upload or have millions of followers, creators know the importance of monitoring a track's performance, particularly in key moments such as a new release or during a promotional push. Culture moves fast and creators need to stay on top of their stats, catching and capitalizing on each surge, spike, and share right when it occurs.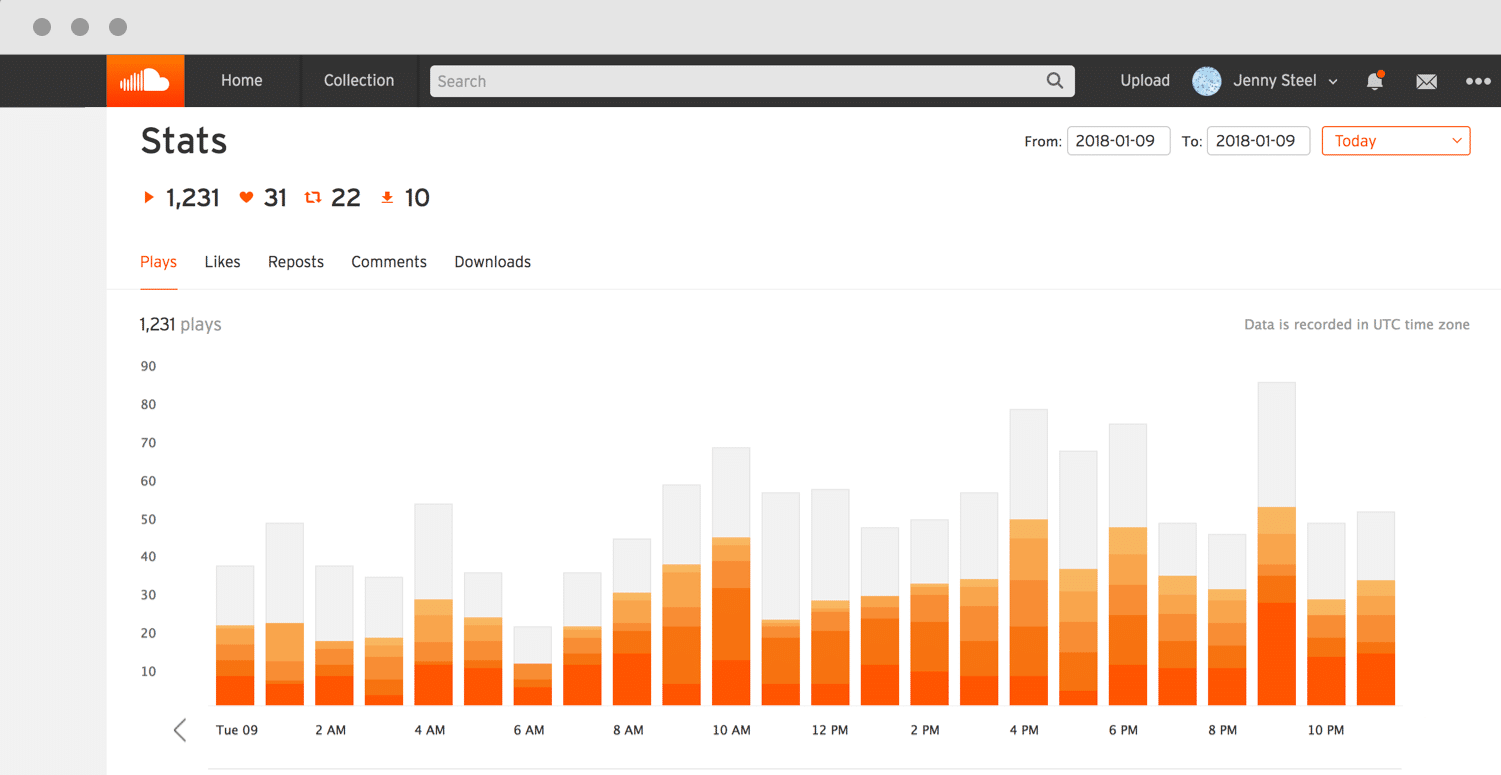 The new "Today" custom view offers a granular look at insights, helping track when fans are tuning in–connecting creators to feedback from SoundCloud's highly engaged community, faster.
For more detailed info, please visit SoundCloud's blog.


Other Stories You May Like