Finally, Spotify has introduced the ability to link various social media platforms onto artist pages. The brand new feature has been suggested by users for years, and now the music streaming giant has finally listened to the frequent recommendation.
Now, verified artists have the ability to link an Instagram, Twitter, Facebook and/or Wikipedia account to their profiles. The newly linked accounts will be visible in the 'About' section, as seen below.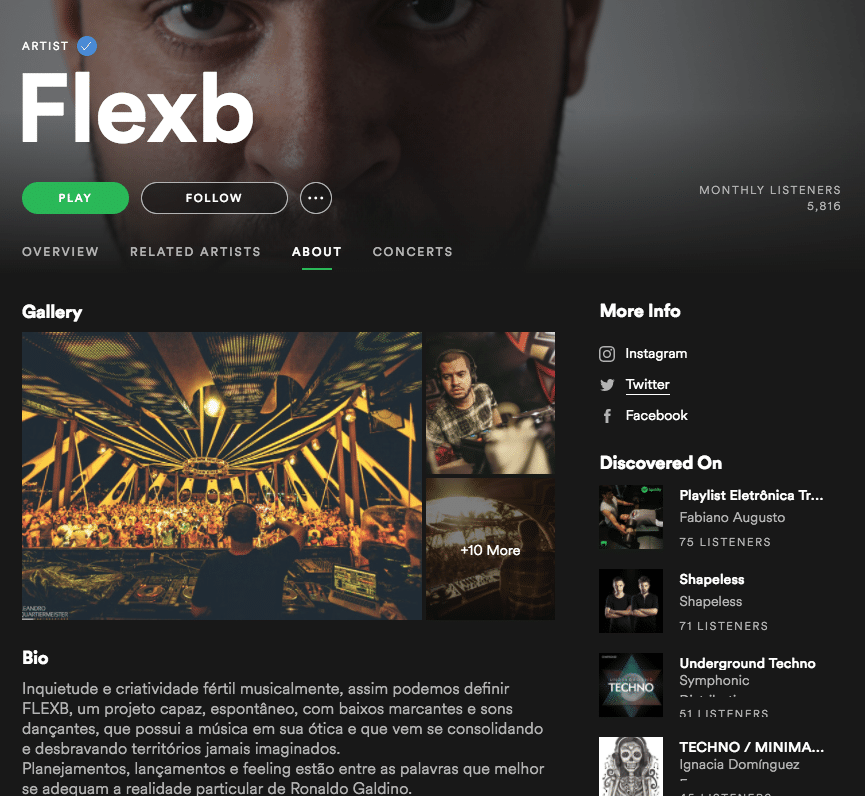 To utilize the brand new capabilities, you must login to your Spotify for Artists profile. From there, go to 'Profile' and click the edit button next to 'More Info.' Now, you can add additional links to your profile so fans can learn more about you.
Find out how to claim your Spotify profile here and download our official Spotify guide for more tips and tricks below.



Other Stories You May Like