YouTube has announced they will soon begin rolling out a new music streaming service called 'YouTube Music' in the U.S., Australia, New Zealand, Mexico and South Korea.
But YouTube was made for watching, which meant fans have had to jump back and forth between multiple music apps and YouTube. Those days will soon be over. On Tuesday, May 22, YouTube will begin rolling out YouTube Music, a new music streaming service made for music on top of the magic of YouTube: making the world of music easier to explore and more personalized than ever. Whether you want to listen, watch or discover, it's all here.
YouTube Music will be a music streaming service made for music: official songs, albums, thousands of playlists and artist radio plus YouTube's tremendous catalog of remixes, live performances, covers and music videos that you can't find anywhere else – all simply organized and personalized. For the first time, all the ways music moves you can be found in one place.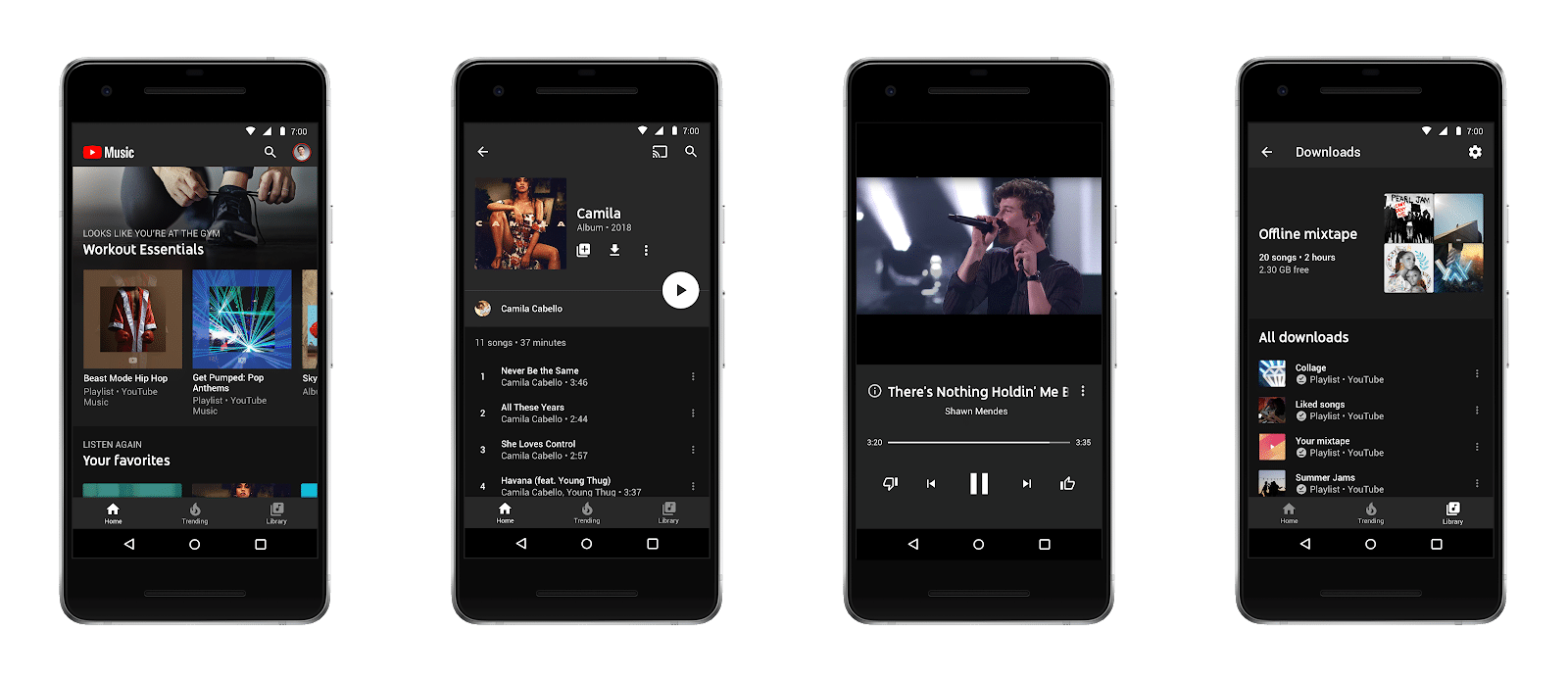 So what is YouTube Music exactly?
A new music streaming service from YouTube
A reimagined mobile app and brand new desktop player that are designed for music.
YouTube Music has thousands of playlists, the official versions of millions of songs, albums, artist radio and more, in addition to all the music videos people expect from YouTube.
Find more of the music you're looking for
Remixes, covers, live versions as well as deep cuts you can't find anywhere else – from the biggest artists in the world to freshest voices breaking through.
New and iconic videos from "God's Plan" and "Havana" to "Thriller," "Sledgehammer," and more.
YouTube Music search works even if fans don't know exactly what they're looking for … they'll find it if they describe it (try "that hipster song with the whistling") or give them some lyrics (try "I make money moves").
Effortlessly discover new music
YouTube Music's personalized home screen dynamically adapts to provide recommendations based on people's listening history, where they are and what they're doing. At the airport? They'll recommend something relaxing before the flight. Entering the gym? They'll suggest some beats to get the heart-rate going.
Thousands of playlists built to help you discover new music. That means no matter what kind of music you like, where you are, what you're doing, or what mood you're in, you can easily find the right playlist for that moment.
While fans can enjoy the new ad-supported version of YouTube Music for free, Youtube is also launching YouTube Music Premium, a paid membership that gives you background listening, downloads and an ad-free experience for $9.99 a month.
To extend the features of YouTube Music Premium beyond the music app, they're soon introducing YouTube Premium, the new name for their YouTube Red subscription service. YouTube Premium includes ad-free, background and offline across all of YouTube, as well as access to all YouTube Originals including Cobra Kai, Step Up: High Water and Youth & Consequences. YouTube Premium will continue to provide an ad-free experience, background play, and downloads across the millions of videos on YouTube. But because it includes their brand new YouTube Music service, the price will be $11.99 for all new members.
Current YouTube Red and Google Play Music subscribers in the U.S., Australia, South Korea, New Zealand and Mexico will continue to get the features they already enjoy at the same price they pay today. Google Play Music subscribers in all other countries will automatically have access to YouTube Music Premium as soon as it becomes available there. And if you use Google Play Music, nothing will change — you'll still be able to access all of your purchased music, uploads and playlists in Google Play Music just like always.
Starting Tuesday, YouTube is rolling out early access to the new YouTube Music experience in the U.S., Australia, New Zealand, Mexico and South Korea*. It will expand more broadly in the coming weeks. They'll also soon be launching in Austria, Canada, Denmark, Finland, France, Germany, Ireland, Italy, Norway, Russia, Spain, Sweden, Switzerland and the United Kingdom. If you want to know when the new YouTube Music is available in your country, head to music.youtube.com/coming-soon and let them know you're interested.
Via YouTube

Other Stories You May Like