If you're serious about building a successful music career as a musician or band, then having your own website is crucial. While social media is great, having a website gives you complete control over the experience you create for your fans.
While you are limited to the features, design and layout of Facebook or Twitter, you can create a custom experience for fans in any way you can imagine. But, where do you start?
To help inspire your own website and point you in the right direction, we've come up with a list of 5 things that every musician or band should have on their website. Let's take a look.
1. Music Player
Of course, a music player is obvious. Especially as an independent band or musician that's just starting out. You want as many people to hear your music as possible, so you need to make it easy for them to do so.
There are many options here. One of the simplest options will be to use a music hosting platform, such as SoundCloud, Bandcamp or Spotify. With all of these platforms, you can embed a music player on your website without uploading all of your music to the backend of your site.
If you already have your music hosted on one of these sites, going this route will save you some time.
For example, with SoundCloud, you can create a playlist and then click "Share," "Embed" and copy the embed code to place on your website.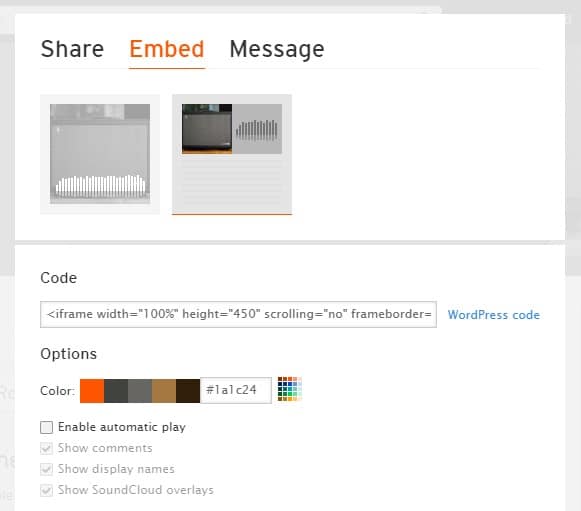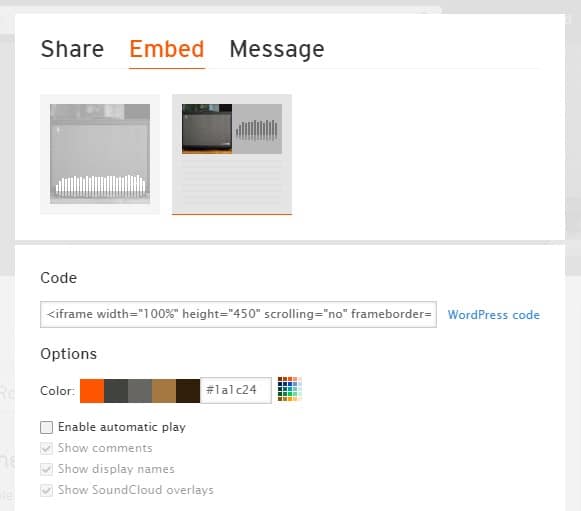 Then, if you want to add music to your website's music player, you can just go to SoundCloud and upload a new song to that playlist.
This will be easier to manage for some artists. The biggest downfall here, though, is you won't have very much control over the design and colors of the music player.
If you want to have more control and you've built your website using WordPress, a music player plugin will give you more flexibility. Many premium themes even come with their own music player that features custom template designs.
If you need help setting this up, step nine of this guide on building a band website with WordPress will help you get going.
2. A Shop Page
Making money as a musician is always a challenge. That's why you need to take advantage of every opportunity you can to bring in revenue for your act. Your website is a great place to sell your music and merch.
One option is to use a site like Bandcamp where you can create a store page. Then, you can link to it from the navigation menu of your website.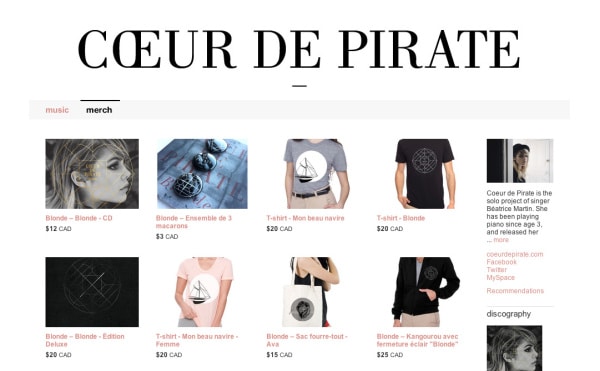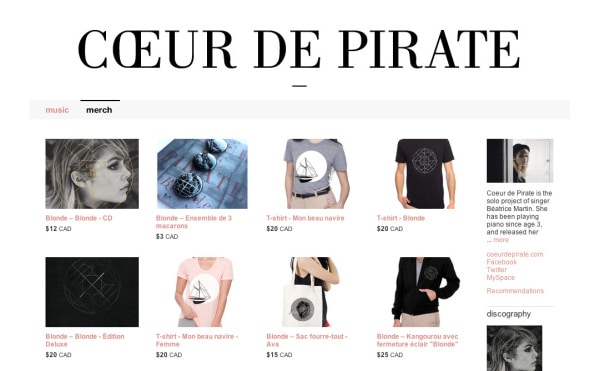 Image Source
Alternatively, you can use WooCommerce for WordPress websites. WooCommerce is a plugin that gives your website e-commerce functionality. This way, you can create your own custom shop page.
The advantage of going this route is that you won't have to pay merch fees like you do with Bandcamp (physical merchandise has a 10% fee).
You will still have fees deducted for using a payment processor like Paypal (the fees are 2.9% of the sale + $0.30 per transaction) but you will still keep more of the money you earn from sales.
3. Social Media
The next thing to remember to include is social links. These links make it easy for your visitors to find your social media accounts and follow you. An ideal place for these links is in the header or footer of your website.
But, you don't need to stop there. You can create an all around, one-stop-shop for all for social media accounts on your website. Plugins like Feed Them Social will allow you to automatically import posts from Facebook, Twitter, and Instagram so you can include all of your activity on one page.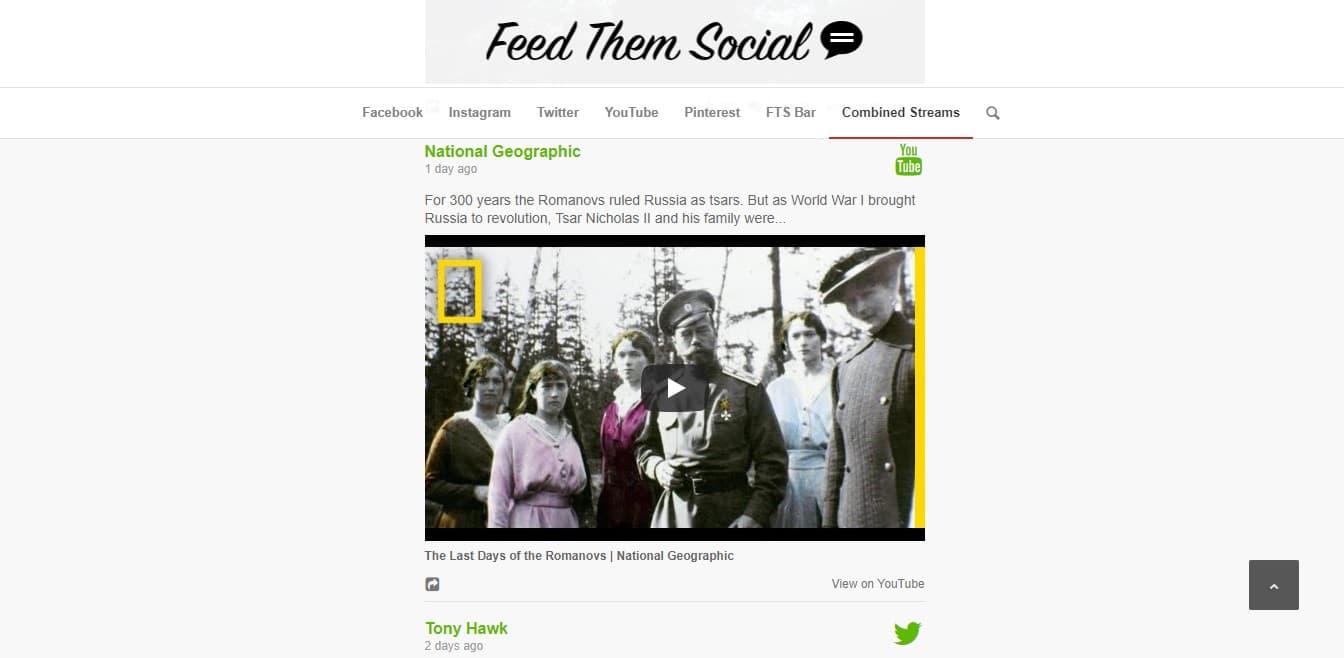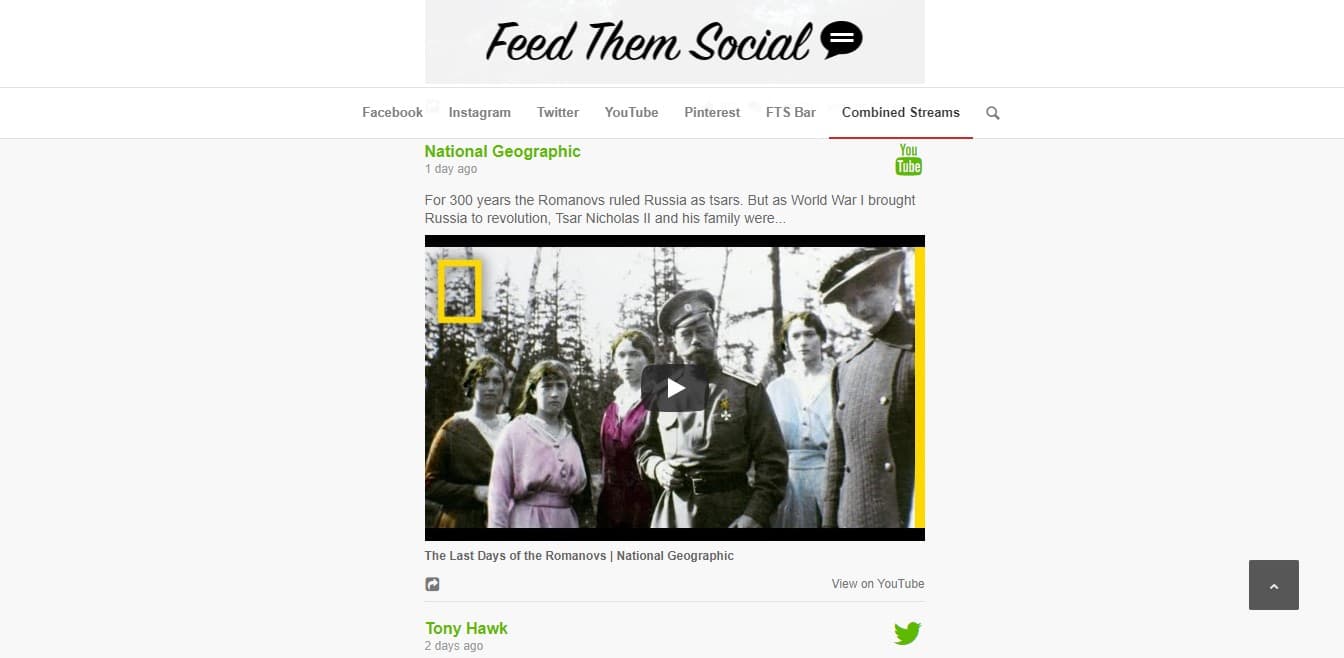 Image Source
4. An Email Sign-up Form
Building an email list is another important aspect of launching your music career. With an email list, you'll have direct access to your fans. On social media, however, someone might not see your post if they're not logged in at the right time and you may even need to pay (via promoted posts or ads) for your entire fanbase to see the latest post.
With someone's email, you are guaranteed that your message will be delivered to their inbox.
On top of including a signup sheet at your local shows, including a form on your website is another great place to collect emails.
You can use MailChimp and a plugin such as MailChimp for WordPress to create an email signup form on your website.
Best of all, MailChimp is free to use for your first 2,000 contacts (email addresses). The MailChimp for WordPress plugin is also free.
5. An Events Page
Lastly, you want to make it easy for fans to see when and where you're playing your next shows. An events page will help you do this. Premium themes such as the FWRD theme include their own built-in functionality for listing shows.
However, you can also use a plugin such as The Events Calendar to create a calendar to list shows on your website. If you purchase the premium version of the plugin, you can even sell tickets to shows or events.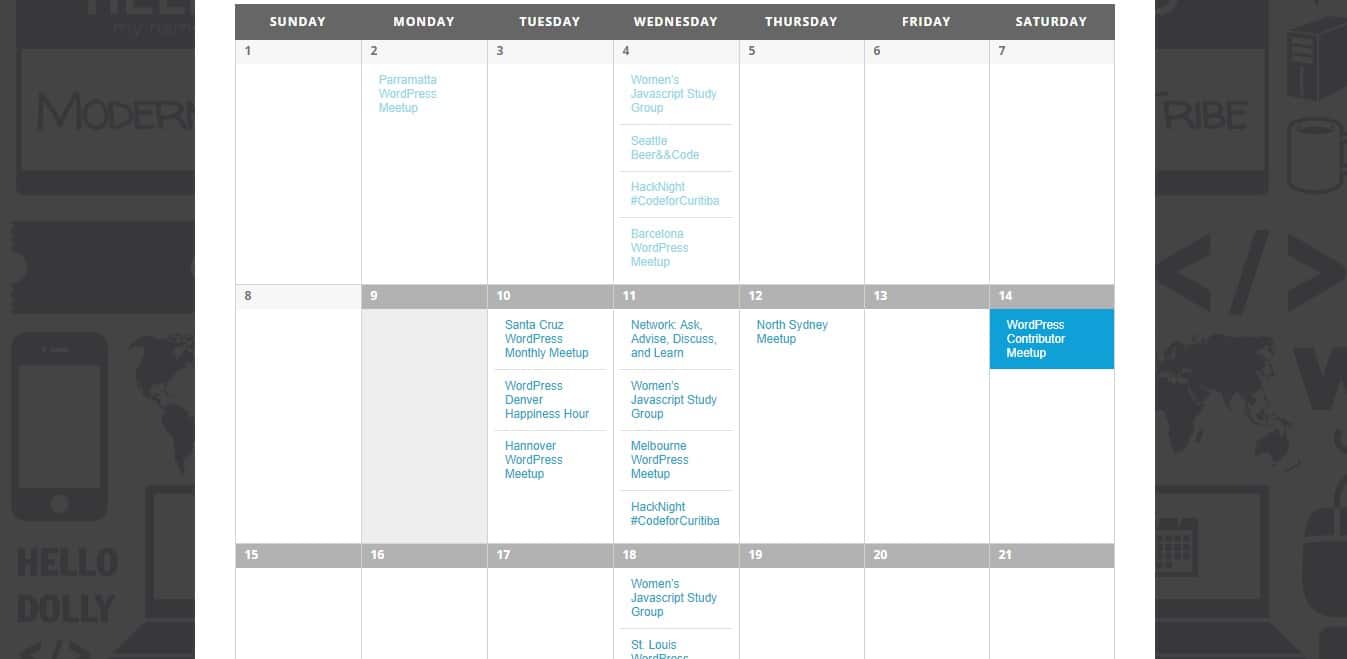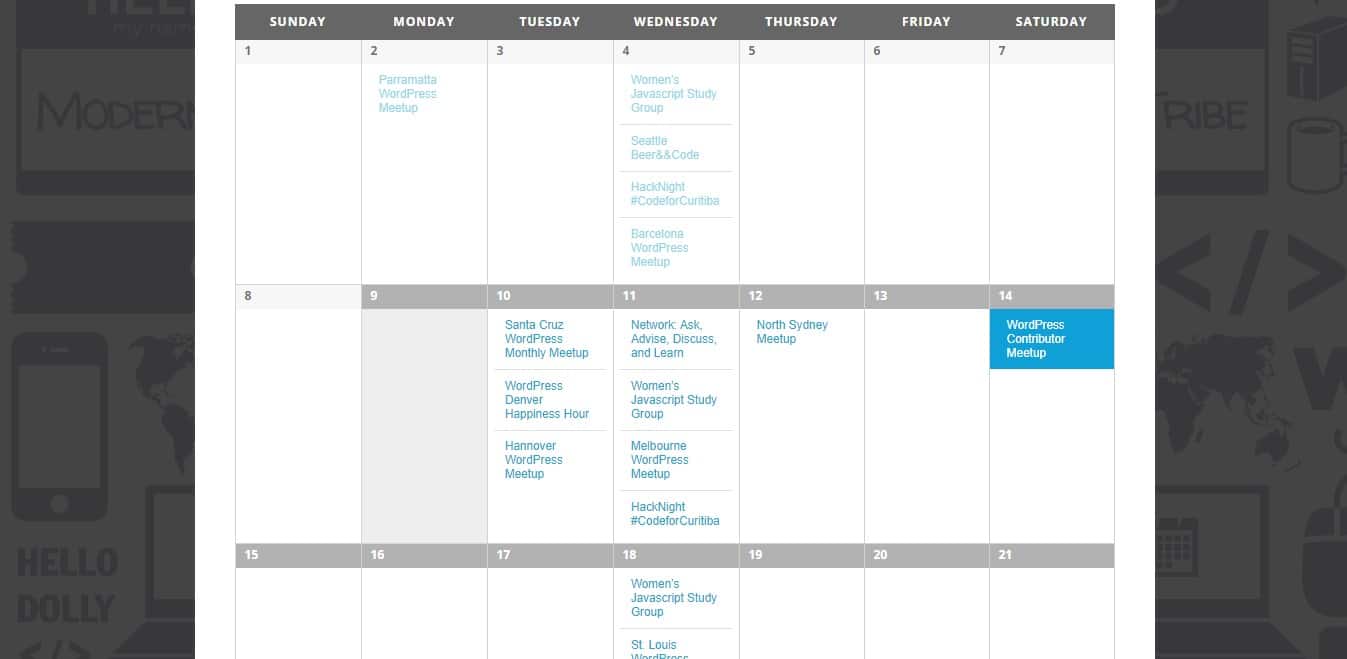 Image Source



Other Stories You May Like