For this week's Spotlight, we're showing love to trance DJ and producer Thomas Mengel with Elliptical Sun Recordings!

About Thomas Mengel //
Hailing from Aarhus, Denmark, 31-year old Thomas Mengel made name as a international DJ/producer in a short period of time. Today he's signed to international Trance labels like Armada, Ride Recordings, Be Yourself Music / High Contrast, Black Hole Recordings, VANDIT, AVA Recordings and recently remixed for Anjunabeats.
In early 2012, Thomas ceased the opportunity to boost his career in the world of electronic dance music by taking part in Richard Durand's "In Search of Sunrise 10: Australia" mix contest. The assignment was to create a DJ mix featuring the best classics from the complete "In Search Of Sunrise" series; the winning mix would be added to the official double-disc release as a free bonus CD.
Thomas Mengel won and was praised by Black Hole Recordings owner Arny Bink, who said: "Thomas was selected as he was one of the few DJs who did a live mix on his Pioneer CDJs. He was able to capture the In Search Of Sunrise feel throughout the mix by telling a story, whilst not overdoing it and without all kinds of redundant digital trickery."
From that moment on, things have gone upward for Thomas as a DJ, while his professionality as a producer saw a long awaited confirmation in the fact that Black Hole Recordings offered him a label deal. His signing to the world famous imprint, founded by superstar DJ/producer Tiësto, was the best incentive for Thomas to prove his skills, turning his recording studio into a second home where he nowadays pumps out new club, festival and radio bangers on a monthly basis.
Thomas Mengel's unique style and sound proves to be an outstanding blend of progressive house and trance music with an attractive commercial twist to it. His single "Seeking" got remixed by the legend, Markus Schulz and played constantly in his Global DJ Broadcast. Thomas' releases harvested radio support from the industry's heavy weights like Armin Van Buuren, Above & Beyond, Markus Schulz, Cosmic Gate, Paul Van Dyk, Gareth Emery, Super8 & Tab and Myon & Shane 54 and consistently receive positive feedback.
In a recent interview about Thomas Mengel's past year, the Danish DJ/producer said: "For me it is key to create a certain mood and atmosphere in my DJ sets, just like I did in my winning ISOS mix. But to know that I can now, thanks to Black Hole Recordings, add my own tracks to my live performances is an absolute dream come true. I consider this all a once in a lifetime opportunity; something that you just can't let go to waste. Therefore I've raised the bar for myself, my ambitions are huge and I will expand my career more and more!"
It is clear that Thomas Mengel is looking at a busy and prolific year, so keep your ears open and your eyes peeled: he will soon appear in the line-up of an event near you!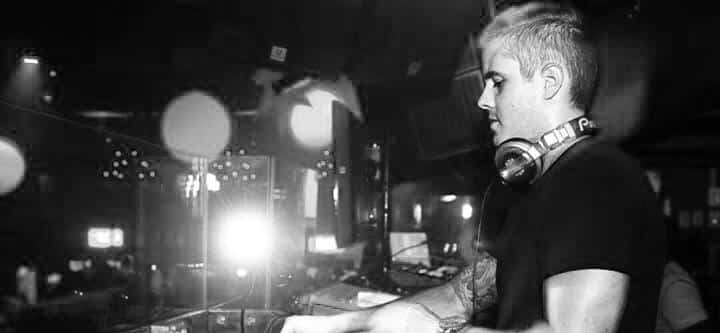 Stream Thomas Mengel's latest release Sanamera on Spotify below //
CONNECT WITH THOMAS MENGEL //
Website | Facebook | Twitter


Other Stories You May Like