Latin Music Week features Q&A sessions and panels, including its signature "Star Q&As" and panels focusing on streaming, videos, both mainstream and Latin collaborations and so much more.
There's a lot to learn from these masters of the industry, so we've put together some of the best quotes we heard at the event.
Get inspired with our favorite quotes from the event:
"With my music, I want women to know that we should be comfortable with our thoughts and opinions. This will lead the way for other women to feel comfortable and enter the industry." 
– Karol G
"I have to be true to myself. Just like a guy, I too wanna have sex. And I want to rap about wanting to have sex. Just like a man does."
– Natti Natasha
"It is crucial that collaborations be pure and honest – that will create music with a beautiful message that spans genres and countries."
– Pedro Capó
"Hard work and commitment is what makes a quality musician"
– Ozuna
"Assemble a good team, work hard, and create a lot of music. Also take advantage of the opportunities that come because sometimes they do not come again."
– Anuel AA
"Humility is the best recommendation that can be given to someone in the industry… Arrogance is no longer fashionable. Afterwards, everything else will align itself."
– Frabian Eli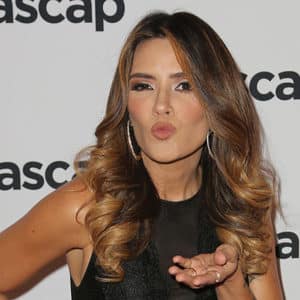 "Let yourself flirt with other genres."
– Kanny Garcia
"Build a fanbase, create great music and the festivals will be coming to YOU"
– Max Wagner from @RuidoFest
The key to success in this industry is being yourself and making connections.
Find inspiration from those that have walked the path before you, find your tribe and take every opportunity that comes your way.
.tbl {font-family: 'Raleway', sans-serif;text-align: center;background-repeat: no-repeat;background-size: cover !important; background-position: center;background-image: url(http://blog.symphonic.com/wp-content/uploads/sites/11/2019/04/Sym_Blog_CTAbutton_Image_SYM.jpg);}.btnhover{background-color:rgba(255,255,255,0.85);color:#333;border:none;font-size:16px;font-weight: 700;letter-spacing: 1px;padding:10px 12px 10px 14px;float: right;}.btnhover:hover {background-color: #35d850;color:#ffffff; transition: 1s;}.cell2 {width:380px;padding-left:10px;}.cell2a {color:#333;font-weight: 800;letter-spacing: .5px;font-size: 20px;padding: 9px 11px 9px 12px;background-color: rgba(255,255,255,.85);}.cell3 {padding-right:25px;}@media screen and (max-width: 550px) {.tbl {height:auto !important;padding: 15px 0px 25px 0px !important;}.cell2 {padding:15px 20px 10px 20px;width:auto;}.cell2a {font-size: 18px;width: 100%;}.cell3 {padding-right: 0px !important;}.block {display: block;}.btnhover {margin-top:8px !important;float: none !important;}
}@media screen and (max-width: 375px) {.cell2a {font-size: 15px;width: 100%;}.btnhover {font-size:15px;}}
| | |
| --- | --- |
| START SPREADING YOUR MUSIC | |

Other Stories You May Like