Instagram was once an app once based solely on imagery. Now, they're expanding their reach into the realm of music.
Here's what you need to know:
Similar to how you can record yourself singing along to your favorite songs via TikTok, you can now add songs and sing along on your insta stories with real time lyrics on your screen. Through the music tab on the app, you'll find a music sticker that'll grant you access to this fresh new feature.
You can customize the way the lyrics show up by tapping the icons above the music bar. If lyrics are available for the song you're looking for, they'll automatically pop up, and they can be customized to change the animation and text style.
Instagram announced all this by rolling out a video of Billie Eilish using the feature, singing along to her hit, My Strange Addiction.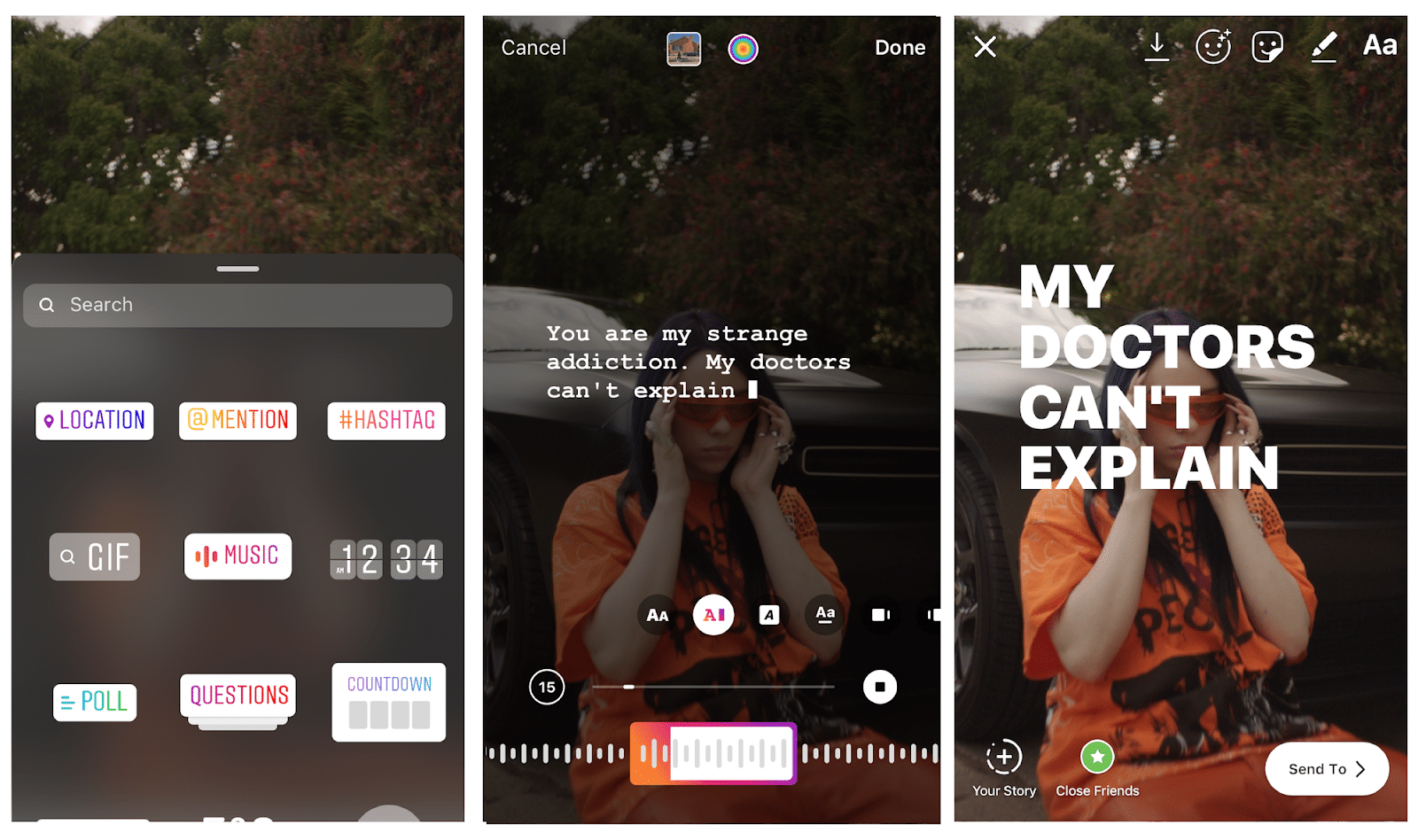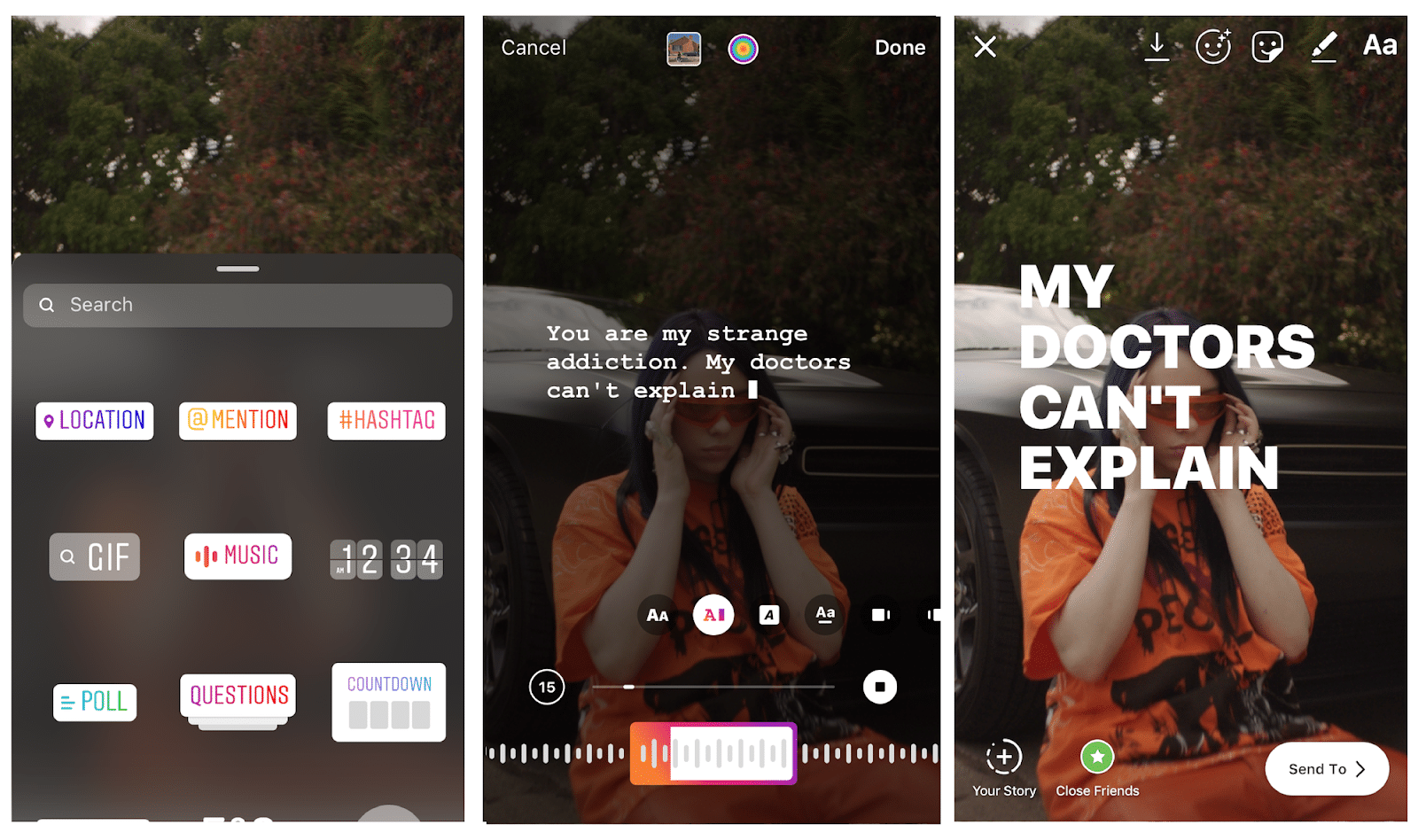 It's super easy to use, and here's how:
Open your Instagram app. (Make sure it's updated!)
 Select the camera icon on the top left corner of your screen.
 On the bottom menu, scroll over to Music.
Choose a song to display on your Insta story.
Drag the music bar to the part of the song you want to play.
You can customize the way the lyrics show up by tapping the icons above the music bar.
Go ahead and send your creation to your friends or publish to your story!
Don't see your song?
The lyrics offered with this feature are collected by MusixMatch, so if the song you want isn't available yet, don't worry. This feature is new, and they're working day in and day out to add new lyrics as efficiently as possible.
Artists: Here's how to add, edit and sync lyrics to Musixmatch:
Download the Musixmatch desktop app
Sign in with your previously registered account
Connect your streaming service
Play your song. (You can play it from Spotify, iTunes or Windows Media Player and Musixmatch will show the lyrics automatically)
If your lyrics aren't available yet, simply click "Add lyrics" and type in the lyrics
Edit the lyrics to make sure everything looks good.
Done!
As soon as you save, your lyrics will be published immediately on all Musixmatch apps and will be available to all partners in a few hours.
For future releases, make sure to sign up to become a Verified Artist on MusixMatch and fill out the New Release form to ensure your lyrics are available in time for your next release.
Get creative and see what bad-ass content you can come up with. With tons of songs to choose from, you can sing along until your voice gives out. (Then, you can take a break and do it all again.)
Collab with other artists and get your music out there with the ultimate online karaoke sesh. Get your friends involved and see who can create the best videos!

Other Stories You May Like