There's always been way more electronic music being put out into the universe than what's being used by DJ's or listened to by fans. To combat this excess, Beatport has decided to start spring cleaning their collection going forward.
What does this mean for you?
Later this year, Beatport will start their "yearly storage clean-up procedure" that will get rid of all releases that haven't sold any units since its release date. Beatport released a statement reminding users, "Only content released before January 2019 will be affected at this time".
Here's the official letter they sent out: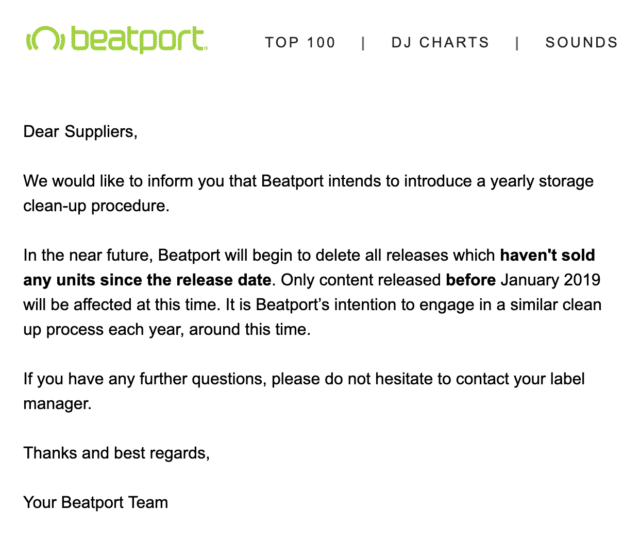 Still have some questions left unanswered?
For more information on this change, click here.

Other Stories You May Like