We hope you've been enjoying our stream analytics feature and finding it helpful to view breakdowns of streams by track, country, and DSP.
Now, we're expanding our feature even further with the launch of our next breakdown – Release History
Release History shows a chronological view of an artist's recent releases, giving you a quick overview of their performance.
Additionally, if a track is on more than one release (e.g., on a single and an album), you're able to see how many streams were generated from each release. Information like this can be super valuable when assessing marketing campaign performance, among a number of other uses.
We're not stopping there,
This new breakdown is just one small addition among a number of next-level analytics enhancements we're working on. 
The overall objective we're working towards is building a convenient analytics interface that empowers our clients to take control of cross-platform stream information in a quick and intuitive way to help drive those critical decisions you need to make.
Check it out
You can check out Release History right now in the SymphonicMS.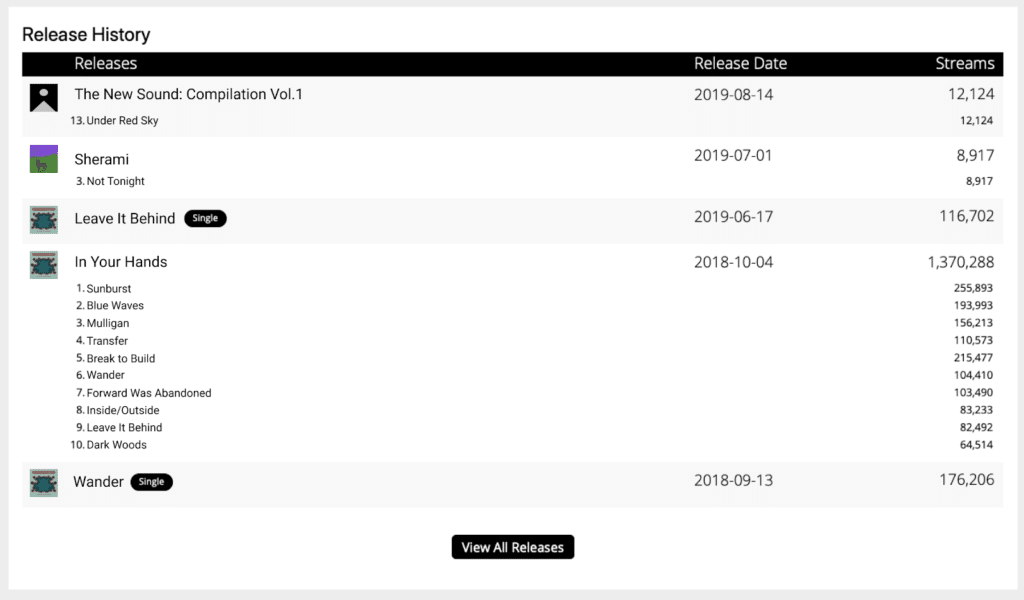 As always, if you have any thoughts, feedback, or suggestions, please feel free to reach out!

Other Stories You May Like