We, as a global society, are at the forefront of technologies' unique ability to bridge countries like China and North America.
By simply creating social media accounts, artists can immediately connect with the 3.5 billion people that are currently active on these platforms. Of those 3.5 billion users, almost one-third are located in China, where western social media platforms are banned. It's no secret that China is a strict Communist country, imposing fierce internet regulation laws where, according to a story on South China Morning Post, social media users can't even discuss politics without being banned for "politically harmful information".
So if China can't use Instagram or Facebook, what do they use?
Despite these regulations, and even with completely different platforms, China added the greatest number of new social media users over the past 12 months, with the country's total rising by close to 100 million new users since this time last year.
If you haven't realized by now, establishing your brand across western social media platforms still leaves out a huge chunk of eastern social media users.
---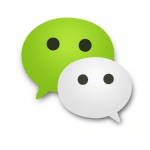 WeChat
WeChat is China's most popular, chronological social media platform, serving the purpose of Instant Messenger combined Photo/Video sharing. With over 1 billion active users, WeChat is widely used for business promotion, as it allows you to create business accounts in the form of a live blog and aggregate followers. Middle-aged and elderly users on WeChat are increasing more than any other app as younger audiences move to Weibo as businesses become the primary users. Brands can launch apps directly within WeChat and market the app directly to users who may be interested.
WeChat also includes a number of mini-apps that create an all-in-one format. Users can call a taxi, book appointments in hospitals, play games, order food, pay bills – it's all possible on WeChat. WeChat Pay is also China's easy payment system, by scanning a WeChat QR code you can pay via your WeChat wallet (attached bank account).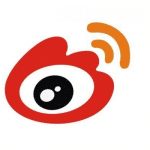 Weibo
Originally considered to be China's equivalent to Twitter, Weibo is now migrating to become more like Facebook with various types of native adverting, semi-targeted boosts and even a live stream option. Of it's 400 million users, Weibo is used for real-time communication, discussion of world topics, building a fan base, following hashtags, private messaging and more. More than 80% of active Weibo users are under the age of 30, making this platform extremely popular for musicians, young brands and millennials.
Brands can gain traction and recognition by harnessing methods like Weibo Influencer campaigns, Weibo advertising, and Weibo lottery (giveaways). These methods work best on Weibo due to their integration with Taobao and Tmall, two popular e-commerce websites, and are usually significantly cheaper than these campaigns on WeChat. Weibo ads are preferred by many users due to cheaper CPM, the unique ability to target users following other accounts (including competitors), and retargeting users – all things that WeChat doesn't offer.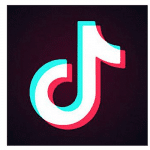 Douyin
Unknown to most U.S. users, Douyin is the original TikTok. Created in China, Douyin has moved to the U.S. in replacement of previous short video app, Vine. It's no surprise that the majority of Douyin users are young people under the age of 35, and although created by the same company, Douyin and TikTok have some differences.
China's Douyin is just like the entertainment-based TikTok we know and love but is way more e-commerce focused.
For instance, after watching someone dancing on Douyin, you can follow a link to purchase the shoes they're wearing.
Douyin features some real 21st features like in-video search, where you can select a face from within the video and search for more videos their face is in.
While these apps may seem fairly easy to understand, their layouts and obvious language barrier can be confusing. Due to the complicated nature of these apps, music industry professionals like the East Goes Global team have harnessed their wide knowledge of China's social media industry to help U.S. artists develop brands in the east. An important part of U.S. artists understanding Chinese social media is understanding the huge amount of potential fans and revenue they're missing out on without Chinese brand recognition.
Don't get left behind. Start thinking globally.
//
Check out: 
How to Become a Social Media Influencer 
5 Ways to Improve Your Social Media Game 
5 Courses to Level Up Your Social Media

Other Stories You May Like