We talked to Jocelyn Simone and Chelsey Pickthorn of We Color Live to find out what makes a great stylist, how to find one, the perks of the craft and more.
Since 2013, Creative Brand Director Jocelyn Simone and Pro Colorist Chelsey Pickthorn have been spreading style and badass music across the nation under the collective, We Color Live.
When it comes to finding and expressing someone's signature style, they work together with the artist(s) to merge their inner creative muses with their outer aesthetic.
Before we dive in, what can having a stylist do for a musician's brand?
Having a great stylist and creative team is what makes a musician's brand in the first place. An established style, musically and otherwise, defines you as an artist. A great stylist's work will boost your confidence and translate into a stronger stage presence. They'll inspire growth and development while cultivating a loving and supportive community. Having a great creative team behind you is the key to solidifying your brand's aesthetic and improve your odds of long term success.
There's nothing like having a strong creative community in your corner.
What to Look For in a Stylist
Jocelyn: "Look for someone with similar values and goals. Your stylist should be a creative that wants to work WITH you to achieve your goals. It's all about being a team."
Chelsey: "Creativity and flexibility are very important characteristics to look for in a stylist. They'll need to be able to work WITH you to create the overall vision."
All too often, creative types are so passionate about their ideas that they might lose sight of what you, the artist, really want. The perfect stylist will ask you about your goals, what inspires you, and how YOU want to be perceived with your look.
Find a stylist with a personal style that is similar to the vibe you want and make sure their portfolio is a good match for your vision.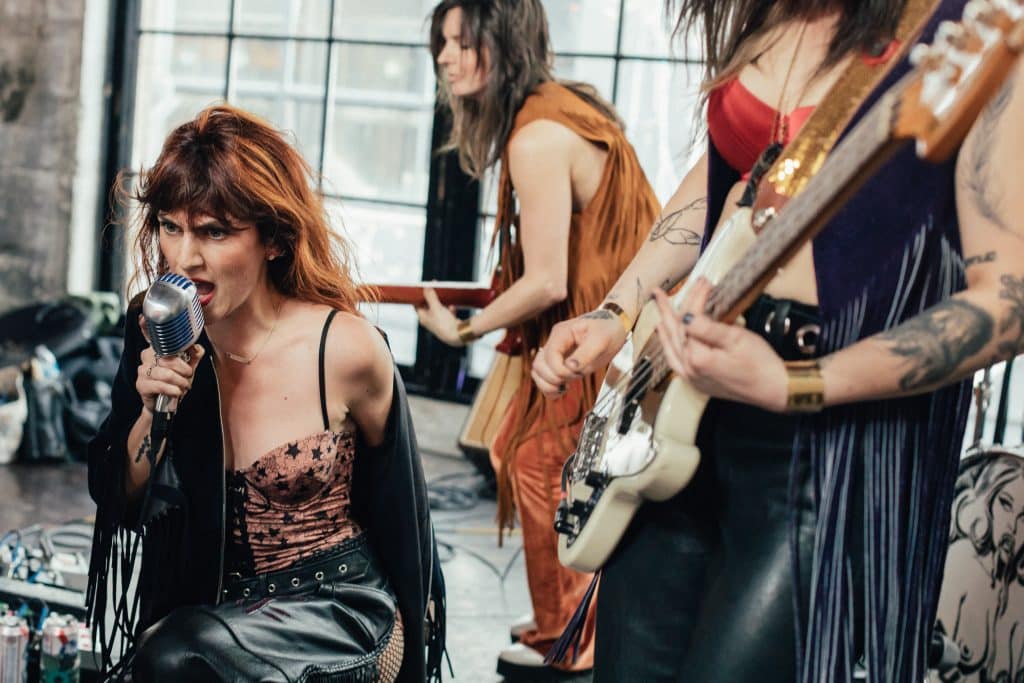 photo by Hailey Howard
How to Find a Stylist
Ask your friends in the industry for referrals. They'll give you trustworthy insight into a stylist's work ethic, personality, etc.
Instagram. Instagram is great because it's essentially an accessible portfolio where you can see what they've done in the past, what they're working on now and decide if their style fits your vision.
When Should You Get a Stylist?
The sooner, the better. These days, it's best to start off your career as professionally as possible. It's best to have a connection with a stylist before you start playing a lot of shows, having public appearances, doing promo for tours and album releases, etc.
When you have a great team, your network is automatically bigger. Make sure you tag everyone who participated in creating your look. You'll spread the word about how great they are while getting yourself exposure to their audiences as well (and vise versa).
Teamwork makes the dream work. ❤️
---
Learn more:
WE COLOR LIVE: San Francisco, CA [behind the scenes]
Do You Need to Improve Your Brand Awareness?
Marketing Strategies You Should Know as a Musician
---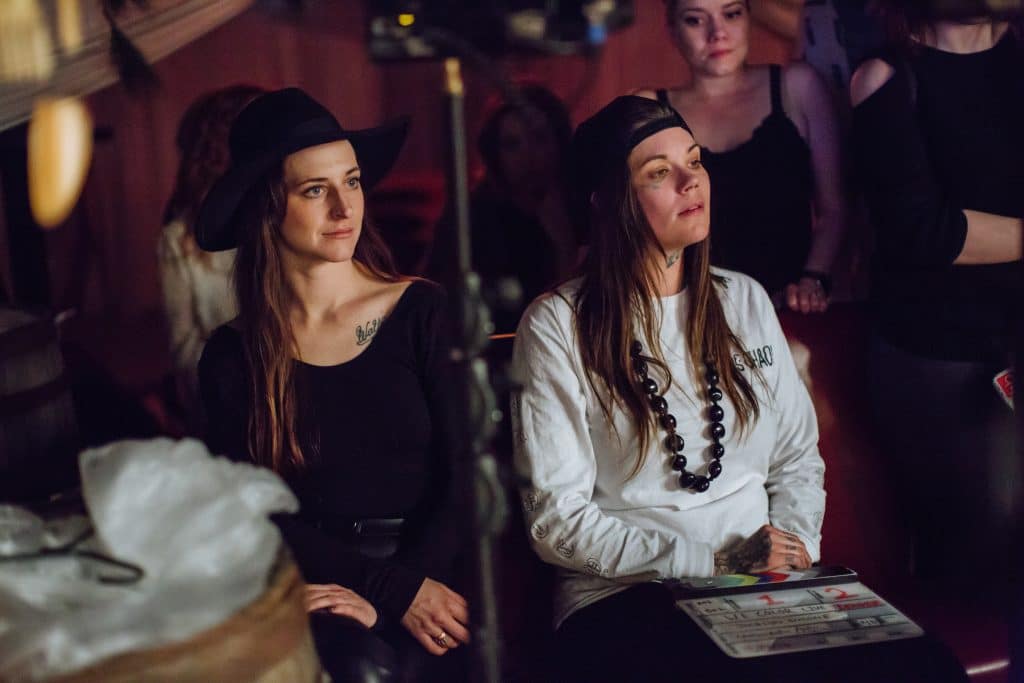 Next, we asked Jocelyn and Chelsey about the best parts of what they do:
What's your favorite part about We Color Live?
Jocelyn: "My favorite part of the WCL project is helping new artists on the rise and existing talents refine their look, find inspiration, dream things that have never been dreamt, think outside of the box, and grow as a team within everything we do."
Chelsey: "I love creating looks and building up an artist, being a part of their growing community and career. Through their image, I can enable confidence and security in their own vision."
What's your favorite project you've done so far?
Jocelyn: "My favorite project is usually what we are involved with at the time. We just signed HNRY FLWR to creative and management, its so refreshing to work side by side with an artist you find so talented and exciting. Its all about mutual goals, making art, and sharing music you believe in."

Chelsey: "In 2017, we took our local Color Me Bushwick annual event on the Road. 9 females traveled across the country, empowering hair stylists, photographers, stylists, and videographers by creating music videos with budding local musicians. It was one hell of a ride! We are always cooking something up and this is always fun!!!"

Any cool events you'd like to highlight?
Jocelyn: "We just threw a Halloween showcase which was a blast! Our girl Julia Cumming hosted and we had HNRY FLWR headline alongside Night Spins, whom we've worked with for the past 4 years, and City Girl and new upcoming band Wallet, which Jacob Faber from Sunflower Bean subbed and played the drums for them and longtime friend Brooklyn DJ Breeeeep performed."
Chelsey: "We Color Live has been included in a documentary, and it's being released globally!! Every day is a dream."
What's next for We Color Live?
"We're looking to manage more artists, develop our behind the scenes crew and hit the road again."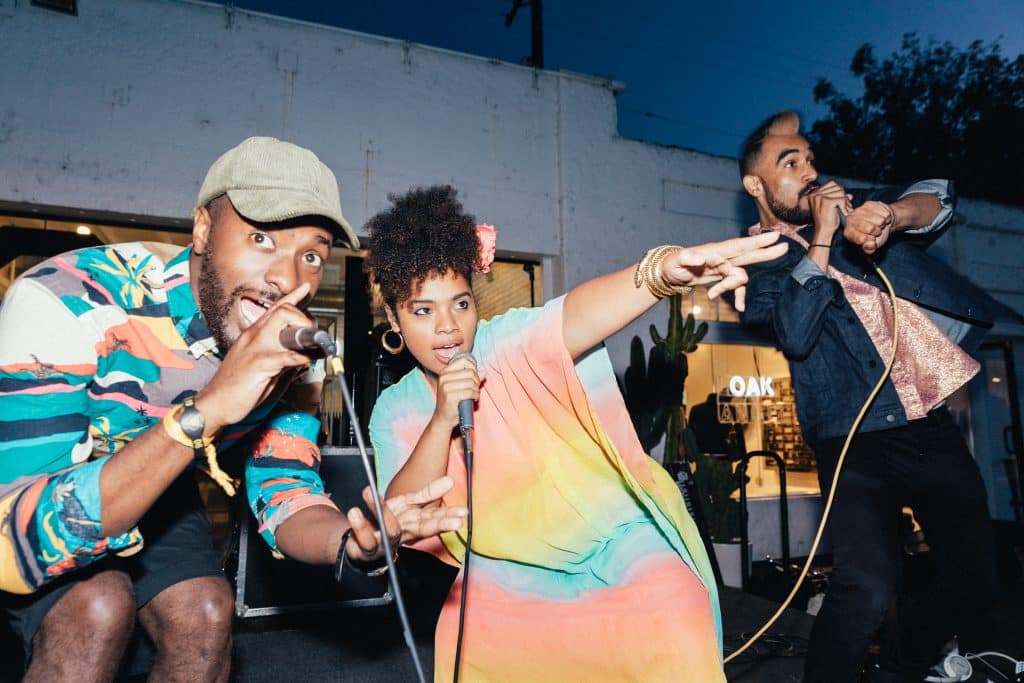 photo by Hailey Howard

Other Stories You May Like