Found.ee has finally added Pre-Saves for Amazon Music! And yes, it's FREE. 👀 Here's everything you need to know, including how to use it…
Found.ee Launches Amazon Music Pre-Saves
About Pre-Saves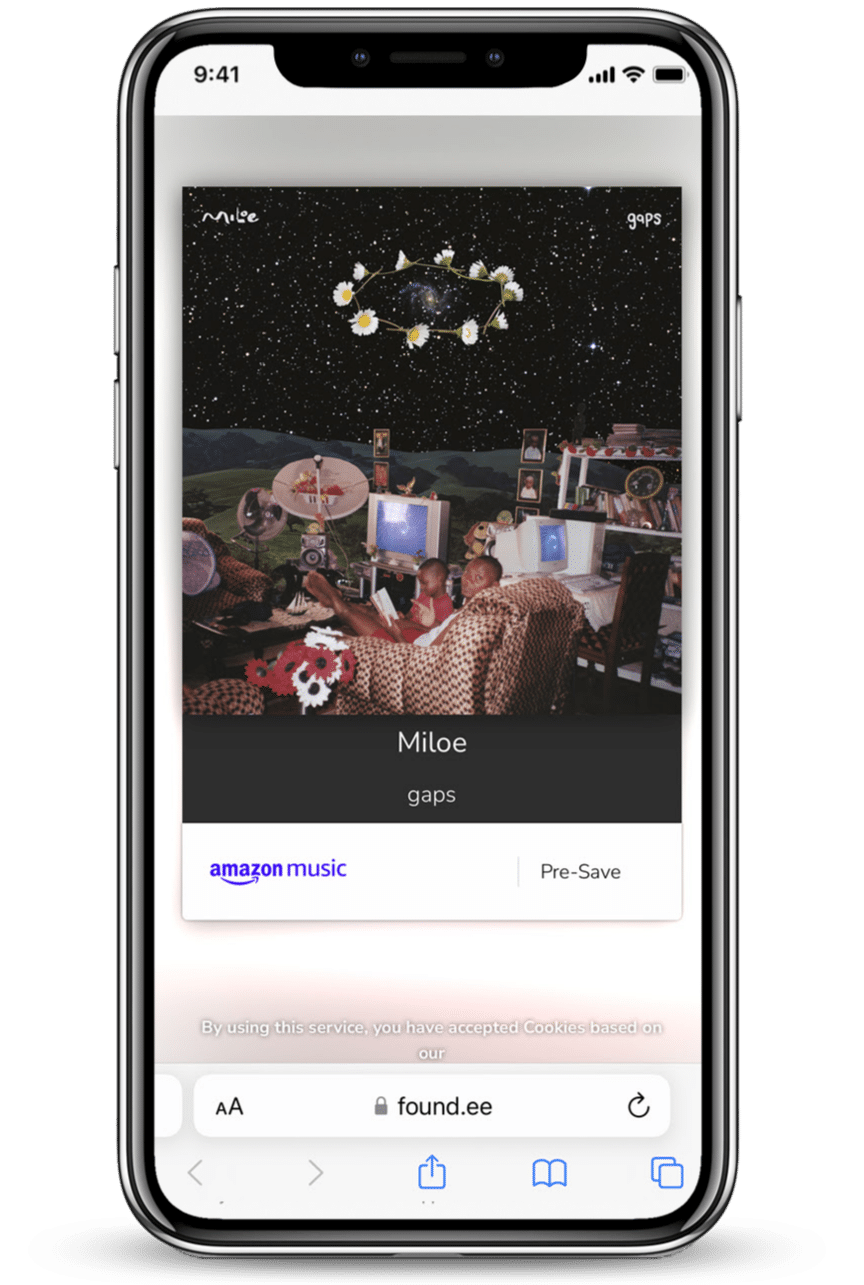 If you've got a new track coming out, setting up a pre-save for your fans is a great way to not only increase day 1 saves, but to also grow your followers and get more streams. With the help of found.ee, you can now give your music the best opportunity on Amazon Music with Pre-Saves.
The functionality is available now to all users of found.ee and on all music release pages. You can access it now via found.ee's free landing page generator tool.
Already have an active Pre-Save Page?
Pre-Save Pages created prior to this new feature can still use the Amazon Music Pre-Save feature. To do so, you can log in, edit your page, and add it now before the music is released.
Easy as that.

Other Stories You May Like