We're excited to announce a new partnership with Tellie, an excellent tool for creating an artist or release landing page. With their intuitive drag and drop, "no-code" interface, you'll have a professional landing page in minutes. Here's everything you need to know.
Symphonic Partners with Tellie
Let's dive in…
Tellie is the best way to create a landing page as unique as you for every release. Artists using Tellie for releases have seen a 2x increase in streams and 6x increase in sales. You can bring all of your online platforms into your link-in-bio or online home by embedding:
Social links
Smartlinks
Music (Spotify, Apple, Soundcloud, Bandcamp,etc.)
Videos (Youtube, Tiktok, Vimeo, etc.)
Your full marketplace (ticket sales, merchandise, meet & greets, etc.)
You work hard! You spend your time making music, scheduling shows, independently marketing, and so much more all at once. With over 2000 embed tools built into their no-code drag and drop builder, stepping your online presence up couldn't be easier.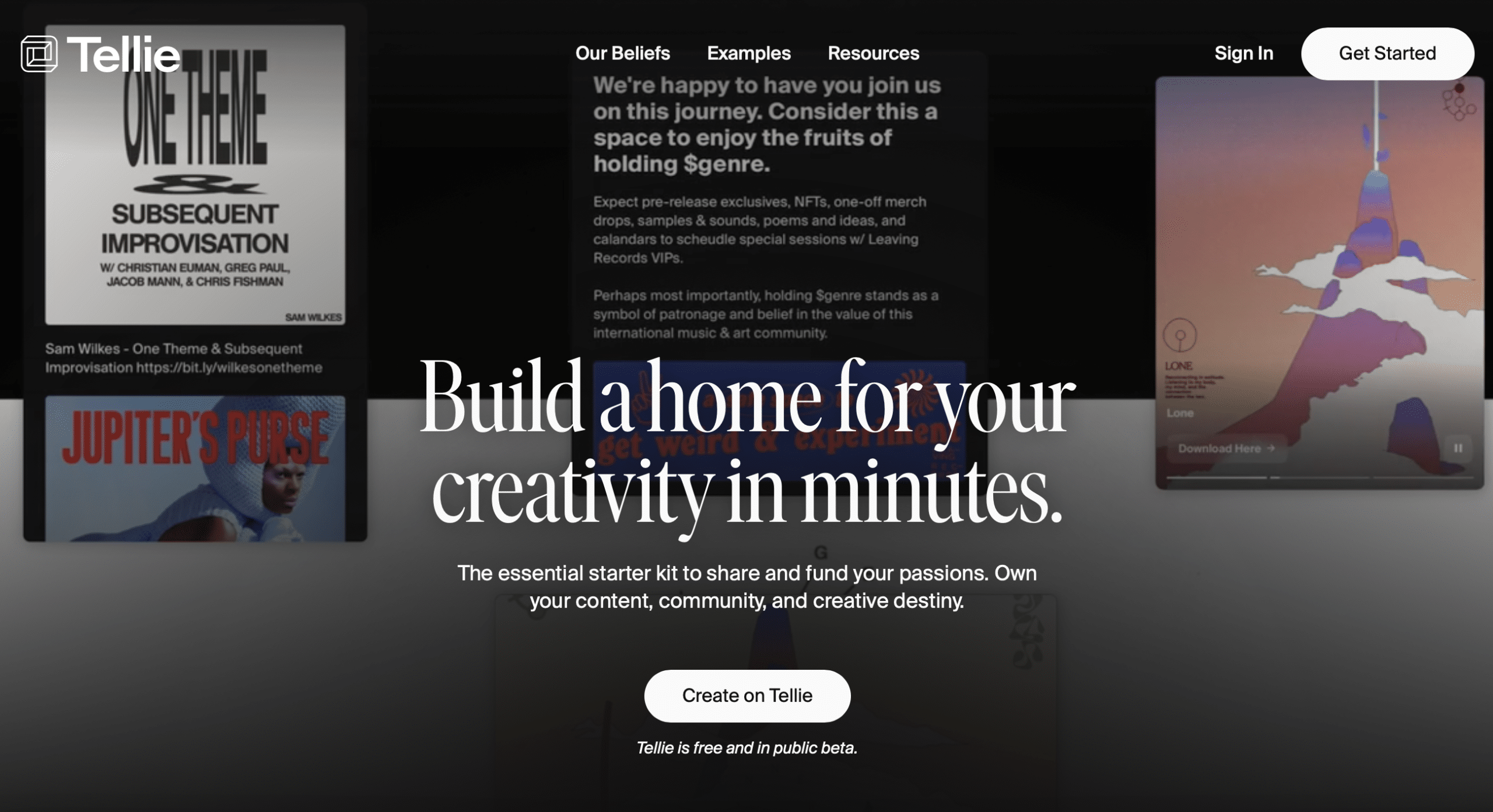 Tellie gives independent creators like you the tools to express yourselves, build relationships, and make a living from your creativity. We're excited to share their dope services with our Symphonic Fam.
Want to learn more?
Learn more by checking out how these artists use Tellie to create their own web masterpieces right here.
Ready to try it for yourself?
[Click here to claim your free year of Tellie Pro]
Enjoy!

Other Stories You May Like