We love to see independent artists, labels and managers strive for greatness. A major part of the recipe for success is creating an honest and thorough plan to make it happen. To ensure your success, we've created the ultimate guide to keep you on track and make your goals a reality. Here's our Ultimate Guide for a Kickass Year in 2023…
The Ultimate Guide for a Kickass Year 2023
Our Ultimate Guide for a Kickass Year will teach you everything you need to know about:
Release strategy
Physical distribution
How to get your music on TikTok, Triller, etc.
Lyric distribution
Voice strategy
Sync licensing
User Generated Content
Publishing
Branding
Advertising
…and so much more!
The best part is that this guide is completely FREE.
Curated by industry professionals with years of experience, this guide offers everything you need to know to make sure your music reaches its highest potential this year. You don't want to miss out on these valuable resources.
Ready to master the new year?
Download our Ultimate Guide for a Kickass Year below…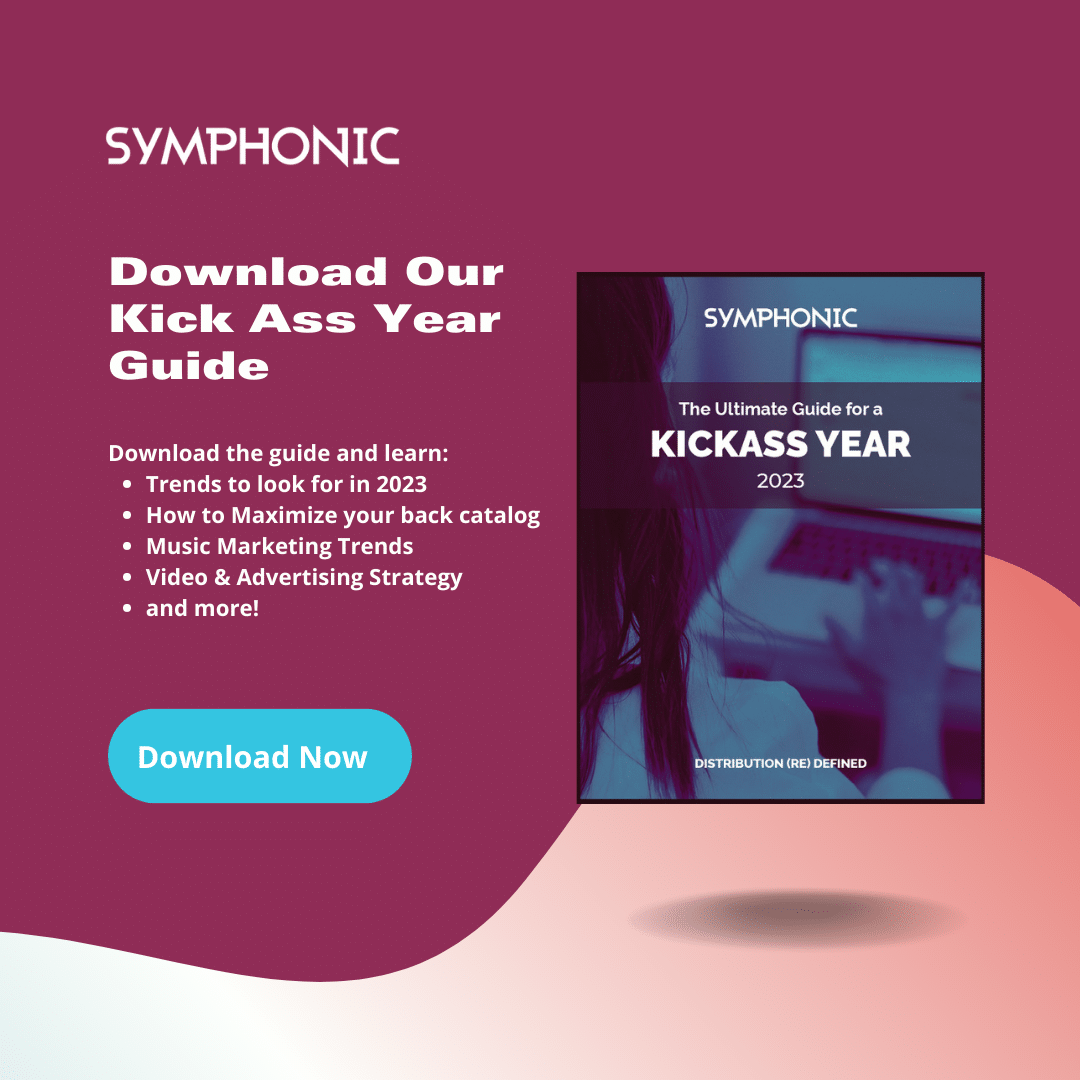 Other Stories You May Like