When it comes to marketing, independent musicians typically have 2 choices: Either hire a marketing agency, or do it yourself. Doing it yourself takes lots of trial and error, which means time and money wasted, but hiring an agency means burning through tens of thousands of dollars before you may even see results. That's where Found.ee's MAP comes in. To help you out, we partnered with digital ads platform, Found.ee, to launch a new way to advertise – the Found.ee Managed Ads Program. Here's everything you need to know…
How To Advertise Your Music with Found.ee's Managed Ads Program
What does it do?
With this program, musicians can book banner ads on top tier music websites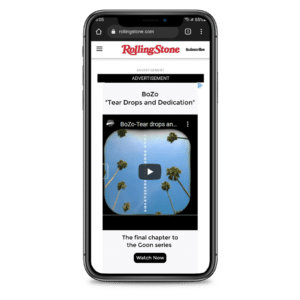 like World Star Hip Hop, Brooklyn Vegan and Pitchfork, run by marketing pros for a tiny fraction of the cost of hiring an agency.
Experts will book your ad based on your goals, monitor your ads to make sure they are performing well and share your results in real time. They can even help you design your ad creative itself – including playable banners that feature your music.
Want in?
Are you a Symphonic client? If so, you can take advantage of this deal and set up an effective ad that will grow your audience today. It's as simple as filling out a short online form. Whenever you're ready, get started right here.
Good luck!

Other Stories You May Like