Thinking of hitting up Reeperbahn Fest this year? If it's your first time, don't stress! Here's a rundown of everything you need to know before you go. From where, when, what to bring and more, here's what we know…
Everything You Need To Know Before Attending Reeperbahn Festival
What To Expect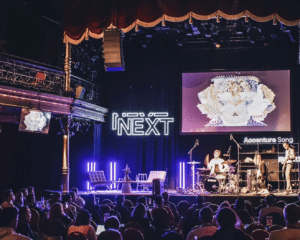 Going down in Hamburg, Germany from September 20th to the 23rd, Reeperbahn Festival is a music festival and conference with tons of events centered around the progressive music marketplace. People from all over the world gather together to experience live concerts, networking events, showcases and so much more.
If you attend the conference, you'll experience:
Access to the Conference programme (sessions, networking, awards)
Access to the public programme (concerts, showcases, literature, film, etc., subject to capacity)
Access to the Reeperbahn Festival Lounge (incl. delegates bar)
Free local public transportation (HVV), valid on the selected Festival day/ days for one trip to the event area and back in the HVV section A-F.
Access to the password protected Delegates Database
Public transport (HVV) for arrival and departure
If you're looking to experience great music, learn about music production and creation, and meet like minded creatives in the music industry at a beautiful European location, this one's for you. We'll even be participating at a Happy Hour at the date, time and location below…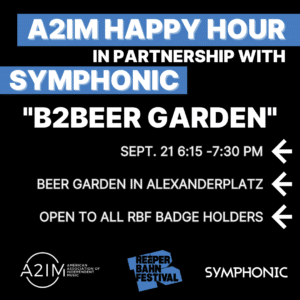 Date: Thursday 9/21 from 5:00 – 6.30pm
Event Name: b2beer garden
Location: This is a new outdoor beer garden on the Alexanderplatz in Hamburg.
Tickets: Free for RBF badgeholders
🍻
How To Prep
The first thing you should do is look up all the acts expected to play during the event. Be sure to find out where your favorites are playing and check out where they'll be in relation to wherever you're staying for easy travel each day.
When it comes to the conference, you'll want to bring all the networking essential like business cards, a notebook, pen, some merch items if you have 'em, and whatever else you typically bring to a networking event. Aside from those, some comfy shoes are DEFINITELY recommended. From all the showcases at the conference to the live shows all around the city, be prepared to explore.
GET THE REEPERBAHN APP!
I cannot stress this enough… this app is heaven sent. With it, you get everything important at a glance. Program info, ticket shop, map, capacity indicator, and a bunch of other features. You can even listen to the artists and bands attending and create your personal festival schedule. Most importantly, you can activate push notifications to stay up to date at all times. // Click here to get the app for iOS or Android.
Traveling Tips
The public transportation system in Hamburg is great. Be sure to do your research on where to catch busses or trains and how to get tickets before you go to ensure easy traveling.
Bring sunscreen and water with you everywhere you go.
Even in the summer it's going to be chilly most of the time you're there, so pack/dress accordingly.
Learn some basic German phrases.
BE ON TIME. It's extremely impolite to be late anywhere, but especially in Germany.
Think you're ready to go?
Get your tickets here // Learn more about Reeperbahn Festival here // Check out the official Program lineup here.
——
Want to meet up with us at the festival?
[Fill out this meeting request form right here]
See you there!
🔥

Other Stories You May Like