Established in 2006, M for Montréal is now recognized as Quebec's most important initiative for indie music exports. Interested in checking it out this year? Here's everything you need to know before you go…
What To Know Before Attending M For Montréal Conference
About M For Montréal
Date: November 15-18, 2023
Location: Montréal, Canada
M for Montréal promotes both the underground music scene and the professional state of the industry while serving as a catalyst for the Canadian music industry as a whole. Welcoming both newbies and veterans alike with various events throughout the city, you'll experience everything from cocktail hours and mixers to keynotes, programming on topics like publishing and royalties, how to build income as an artist, and so much more. Not only that, attendees can check out over a hundred talented artists' performances throughout the 4 days of fun.
How To Prep
Before the conference, it's important you plan ahead. We recommend making a schedule of the events, workshops and performances you want to attend so you can make the most of your time. On their website, they offer a free checklist to help you prep, tips for the perfect travel and transportation experience, and even accommodation recommendations to make your stay as comfortable and seamless as possible.
When it comes to the conference itself, you'll want to bring all the networking and promotional essentials like your business cards, a notebook, pen, some merch items if you have 'em, demo CDs, or whatever else you think will help you make a lasting impression and perform your best.
This event offers a ton of great workshops, networking mixers, panels and more, so try to attend as many as you can and take notes you can look back on later. After the conference, make sure to follow up with all the cool people you connected with via email or socials! Speaking of socials, it won't hurt to post about your experience and engage with other attendees who're posting about it too. The more connections you make, the better.
Tips For Visiting Montréal
Although Canada is a bilingual country, the majority of the French speaking population resides in Quebec. If you plan on traveling throughout the city and adventuring during your stay, it'll help a ton to know some basic French.
Public transportation is amazing… and actually reliable. (Crazy, right!) If you prefer Uber and don't see it available where you are, try their alternative called Eva.
Check out the underground city beneath Montréal. Yes, an underground city. Here, you'll find restaurants, shops, office buildings and so much more you don't want to miss. You can also access the metro from here if you need it.
Montréal is overflowing with good vibes, great art, amazing food and welcoming people all over the city. If you can, make some time to experience the beauty this city has to offer. You'll be glad you experienced more that just the conference during your stay. You may even be inspired to go back for a personal round 2!
Meet the Team
At the conference, Steeven Leblanc (Head of A&R and DSP Relations – Symphonic Canada) will be speaking on the panel, "SHOW ME THE MONEY – A holistic approach to streaming" (details shown below).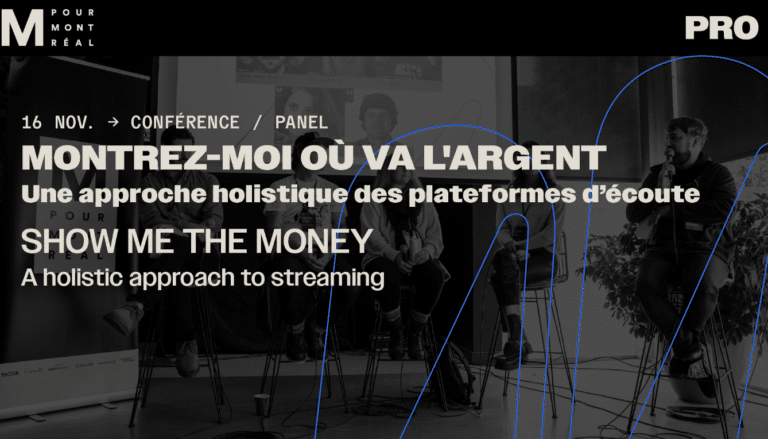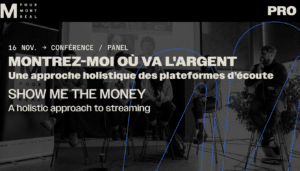 In addition, welcome to join us in the Closing Cocktail presented by Symphonic in collaboration with Lepointdevente.com taking place Apt. 200 17 Nov 17:15.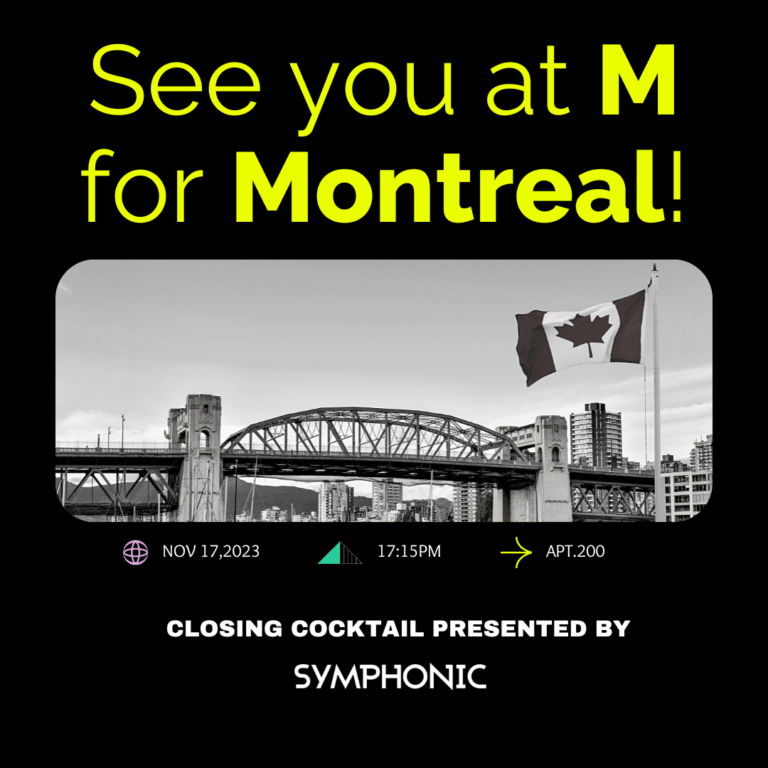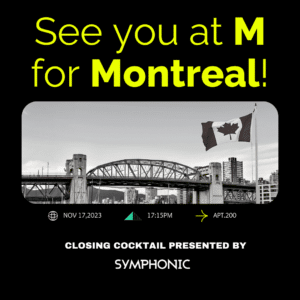 Some of our own Sym artists will be performing at the event! (Don't miss out on Mattmac and Prince Amine 🔥)
If you'd like to schedule a meeting with our attending Sym team at M for Montréal, click here.
You can find the full event schedule, artist lineup, how to volunteer, and where to buy tickets below…
2023 PROGRAMMING // OFFICIAL ARTIST LINEUP // VOLUNTEER // BUY TICKETS
See you there!
🕺🔥

Other Stories You May Like