The latest trend in the social media world is live streaming. Instagram Live is a great way to showcase new music, give your fans a behind-the-scenes look into your life, or just have a Q&A session with your followers. As a musician, you should be aspiring to engage with as many fans as possible to strengthen your online presence in any way you can, and Instagram Live is a perfect opportunity to do just that.
We've put together a guide on how to use Instagram Live
Here's a quick rundown on everything you need to know to use this tool to your advantage!
What is Instagram Live?
Instagram Live is a feature within Instagram Stories, which allows you to post videos and photos to the newsfeed of your followers. Instagram Stories are only available for 24 hours, just like Snapchat Stories. As you may know, Instagram news feeds are controlled by an algorithm similar to the one that controls news feeds on Facebook. Posting fresh content can help you to conquer the top space of your audience's Instagram app.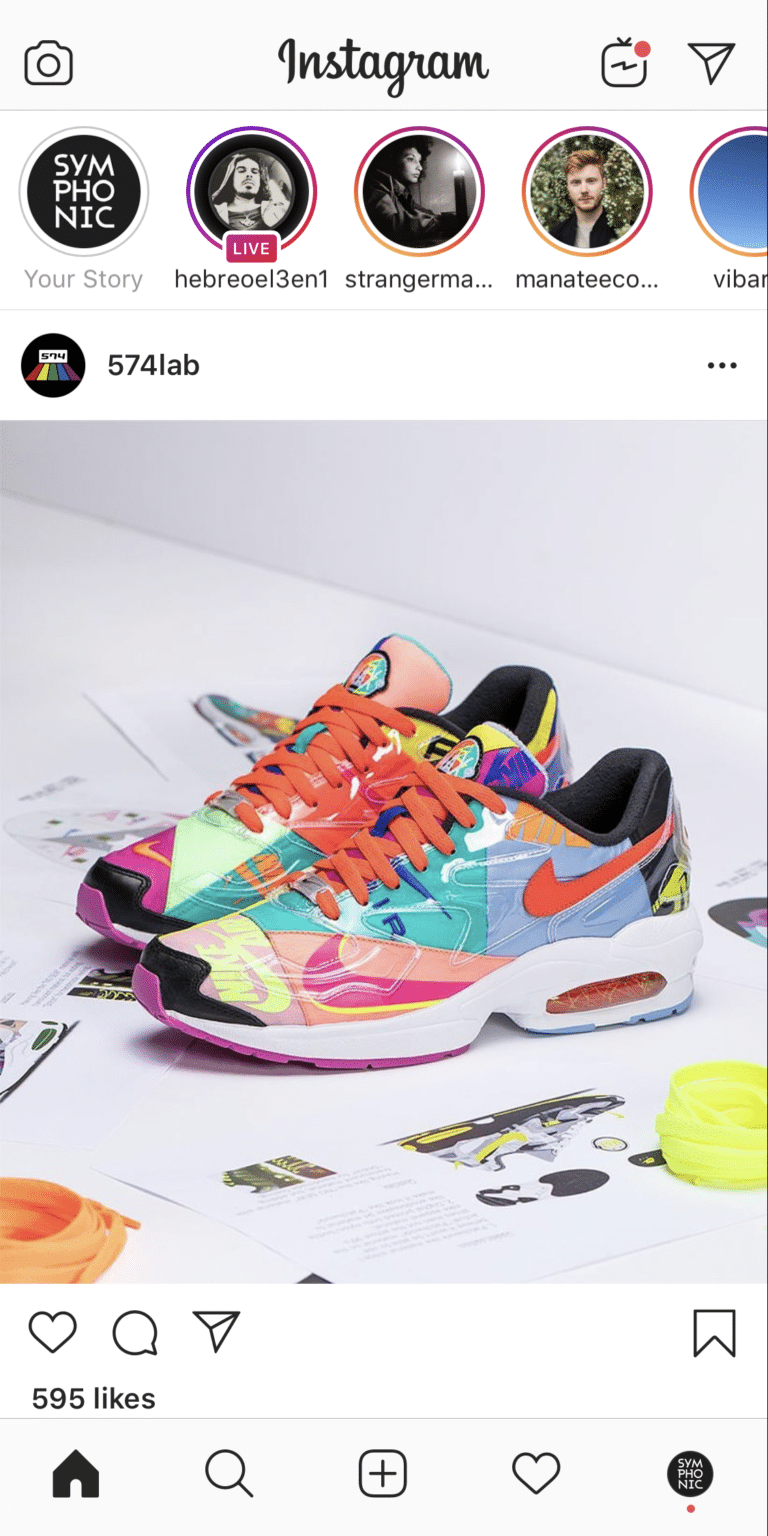 Your Instagram Live video stories appear at the top of the news feed.
Users who haven't turned off live notifications receive a message when you go live, saying "___ started a live video. Watch it before it ends!" Fans who want to keep up with you will want to jump on immediately and watch while you're live. Be sure to produce engaging stories so your fans want to chat with you and ultimately tune in again.
Your Instagram Live video looks like this to users watching you: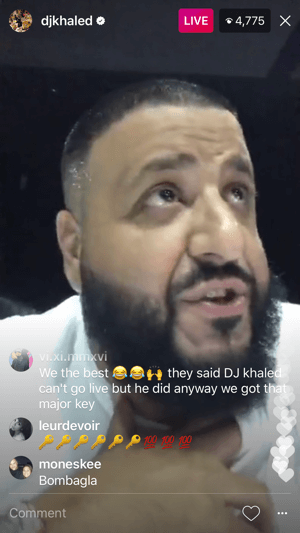 Since you now have a basic understanding of what Instagram Live is, here's how you can set up an Instagram Live broadcast!
#1: Tap on the "Your Story" profile photo
This is located at the top of your Instagram news feed with the + sign next to it.


Click the "Your Story" photo to start.
This will take you to your Instagram Stories, here you can choose from three options:
Live: Video that disappears when the broadcast is finished
Normal: Photo or video that disappears within 24 hours
Boomerang: Time-lapse-like video created from a burst of photos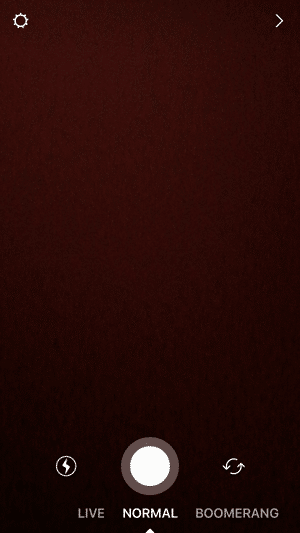 Swipe your finger to the Live option.
Use your finger to swipe over to Live to get started with Instagram's Live broadcasting feature. Be sure to check your Instagram Story settings before you go live. Tap the settings wheel icon at the top left. In the Story settings you can decide whom you want or don't want to see your Instagram story and who can message you about your story.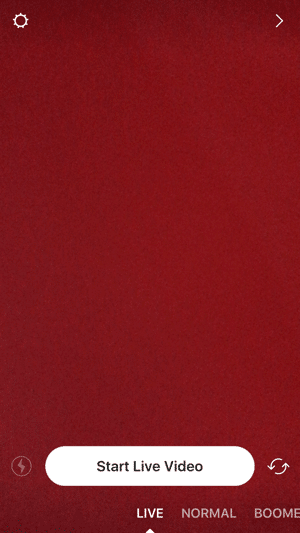 Tap the settings wheel to configure your Instagram Story settings.
Live videos cannot be saved after the broadcast. Be sure that you're camera isn't pointed the wrong way. You also can't use flash lighting in Live video mode so make sure you have good lighting!
Once you've configured everything, click Start Live Video and you're ready to go.
#2: Key Settings During Your Live Broadcast
While you're live on Instagram, it's good to know where you can see the number of viewers and how to start replying to comments.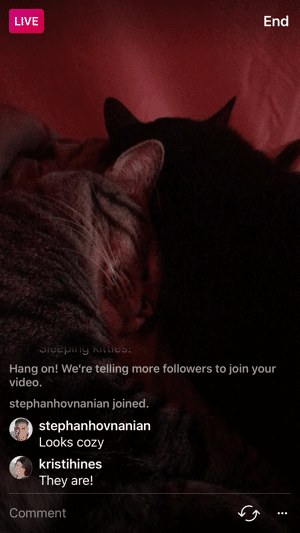 You can reply to comments at the bottom of the Instagram Live screen.
Creating a conversation with your audience can be prompted by asking them if they have any questions for you regarding upcoming shows, new music, and merch. Even mentioning the person's username while answering their question will boost engagement. Fans love personal shootouts.
Instagram also gives you the option to turn off commenting.
To find out how long you've been broadcasting, tap the Live button. To see who's tuned in, tap on the number of viewers to the right of the Live button. If you have trolls sending unwanted comments, you can kick them out by tapping X next to their username.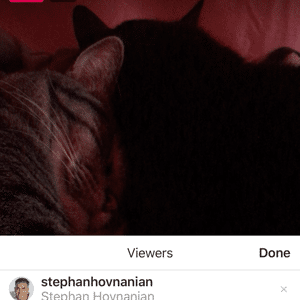 Click the X to remove the user from your Instagram Live broadcast
#3: How To End Your Broadcast
To end your broadcast, tap the End button at the top-right corner of the screen.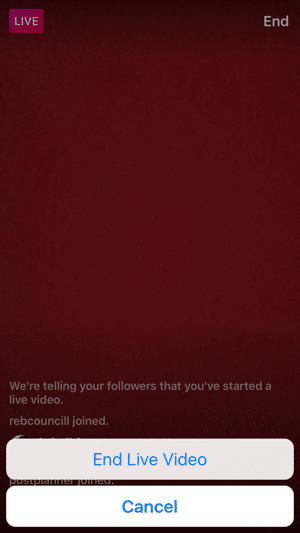 You can view the analytics from your Instagram Live video once the video has ended. This will show you the number of viewers. Because your live video cannot be saved after, Instagram does not give you anymore data from your live broadcast.
Live video is taking over social streams, using this to your advantage as an artist or label can help you to engage more with fans and establish new ones.
Everyone is loving this new feature, so don't wait to get started. Not only is this a fun way to interact with fans in real time, it's a marketing tool you don't want to miss out on.

Other Stories You May Like