Facebook is today rolling out Facebook Stories to all users.
Facebook Stories are short user-generated photo and video collections that can be viewed up to two times and disappear after 24 hours.
The story format, originated and made famous by Snapchat, has been on Facebook's radar for some time, with the Menlo Park-based company first testing a Snapchat Stories clone within Messenger in September 2016.
Now, Facebook users can share stories within the main Facebook app.
The feature, known as Facebook Stories, is focused around Facebook's in-app camera which allows users to overlay fun filters and Snapchat-like lenses to their content as well as add visual geolocation tags to their photos and videos. To access the camera, simply swipe right on Facebook's mobile app.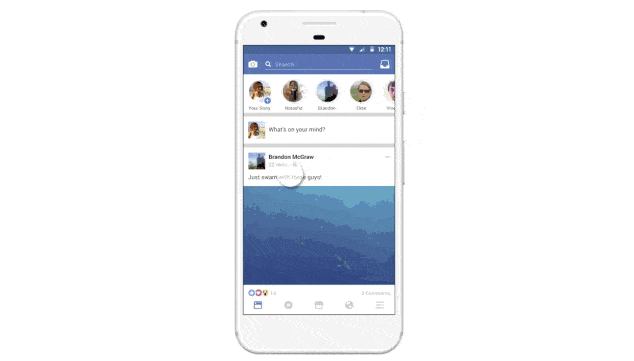 This follows hotly on the heels of Instagram's incredibly successful stories launch. Instagram Stories launched in August 2016 and now more than 150m people use Stories daily across the globe.
The Facebook Stories update is accompanied by a couple more new features. Facebook's camera is now upgraded with dozens of Snapchat-like filters and effects, including six "masks" sponsored by Hollywood studios to promote upcoming film releases.
The third update, Direct, is a combination of Messenger and Snapchat which enables users to send short videos and images to friends that will disappear after a short time.
How Facebook Stories work
Similar to Instagram Stories, content shared to stories will appear at the top of the Facebook News Feed. To view a story, users simply tap a friends' circle at the top of the app.
While viewing a story, users can also reply with a direct message.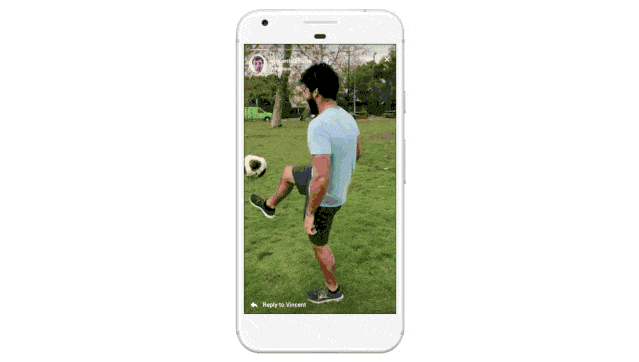 Source // Buffer Social

Other Stories You May Like