With Snapchat filters, Instagram Story polling, and other endless tech updates happening in the social media world, we might start to forget about our old friend Facebook.
Facebook has been around longer than some of these newer social media platforms. Also, it still has the most accessibility and features.  Essentially, this makes it the supernova of social media sites and a great tool for reaching fans. Maybe you have forgotten to update your page lately or are just looking for ways to spice it up. Either way, we are here to help you get some new fans looking your way.
Here are our tips for reaching more fans with your Facebook Artist Page:
Add the link of your artist profile to your Twitter, LinkedIn, Pinterest, a blog, etc…or make a post on Snapchat or Instagram alerting fans their to check out exciting updates exclusively announced via FB.
Use Facebook Live! This tool is becoming increasingly popular and is a great way for artists to interact with their fans in a more personal setting. This feature can easily be accessed through your status update box as seen in the picture below. Facebook will even automatically alert all of your friends or followers of your live video streaming. Therefore, they can instantly access it via a smart phone.

Check out your Facebook Key Insights page. This page contains data collected by Facebook about the details of your fan base or audience of your artist page. It includes details about age, gender, and more, giving you an idea of what kind of crowd you're attracting. This is essential is any marketing research as the type of customer gives you a great insight on how to promote yourself.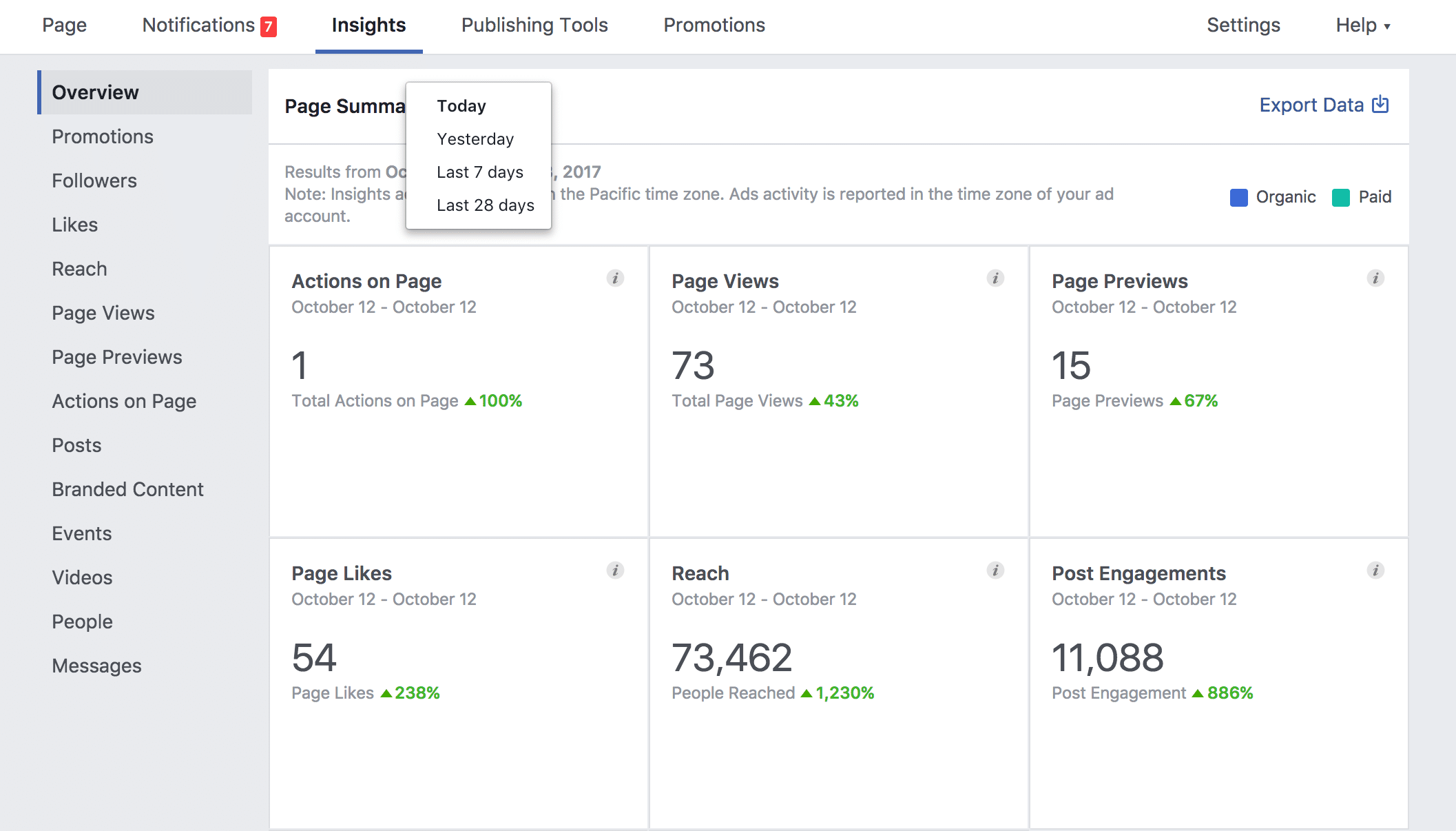 Use Facebook Ads! The great part about understanding who your fans are is that you'll then be able to market towards them! The ad boost feature on Facebook are very cheap yet effective in reaching a larger audience. Facebook will even collect the data for you, demonstrating how many more fans were reached because of the boost!
The possibilities presented to you by Facebook are endless and we encourage users to get creative with their postings to keep fans engaged over a long period of time. From Facebook Live streaming to ad boosts, who knows what great tool they will come out with next! Don't neglect your Facebook page, start using these tips and give your fans something to get hyped about 🙂

Other Stories You May Like