We're so stoked to announce the winners for the 2019 Symphonic Awards! We have the pleasure to work with an extremely talented client base consisting of musicians and record labels who strive all year long to release great music all across the world. The Symphonic Awards are our way of annually recognizing their efforts.
We love seeing the immense support our clients receive, and it certainly showed with the final votes for Artist of the Year and Label of the Year.
Congratulations to all of our 2019 winners!
Drumroll, please… Here are the winners for the 2019 #SymAwards!
/// ARTIST OF THE YEAR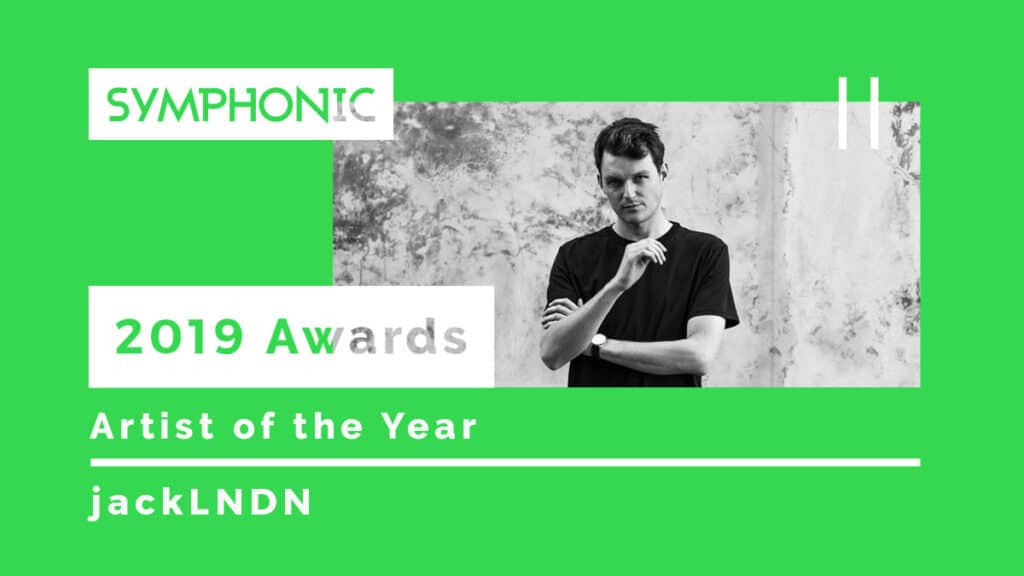 Singer, producer and multi-instrumentalist jackLNDN stands apart for having a vocally driven sound: not just with experience in songwriting, but an exploration into the cinematic and textural landscapes of using the voice as an instrument.
The soulful flares in his music reflect a childhood filled with regular trips to some of London's finest Jazz clubs, while his musical approach draws inspiration from years of classical vocal training. The result is a unique blend of electronic driven, vibey atmospheres that sustain the party all night long. He sings live, accompanied by his keyboard leading to improvizational sets filled with crisp, unpretentious disco-infused grooves, layered with sultry synths and soundscapes.
CONNECT WITH JACKLNDN: Website | Facebook | Twitter | Instagram
Listen to jackLNDN on Spotify:
/// LABEL OF THE YEAR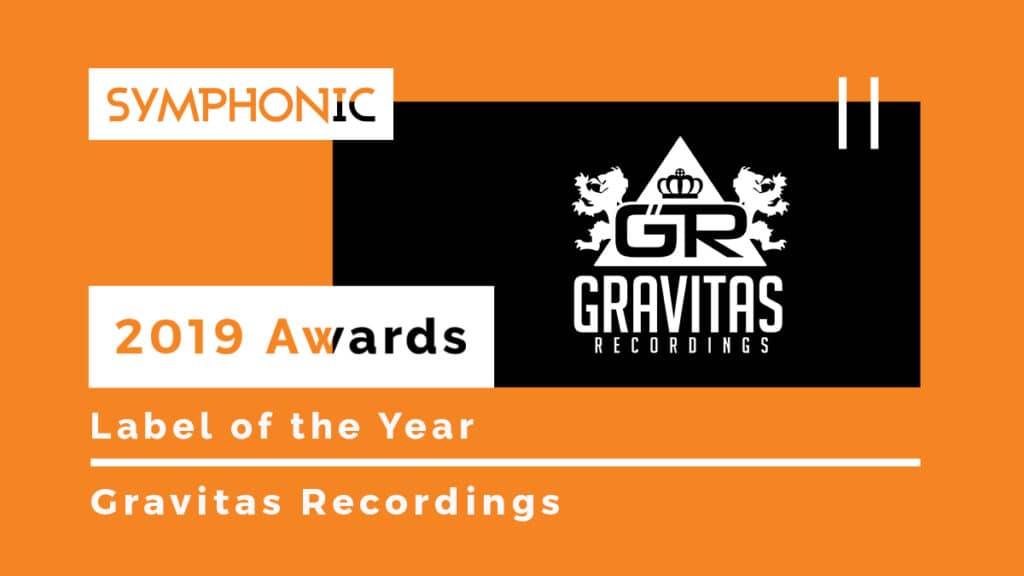 Gravitas Music is an Austin, TX based record label and creative collective that serves as a platform for international artists to showcase their work. The mantra of the multi-genre electronic music label, "doing good with good music", has become a way of life. Since its inception in 2011, Gravitas boasts over 130 releases from a selection of producers worldwide.
Fueled by its passion to give talented musicians and visualists a platform to share their work, the company also simultaneously strives to give back to the community by raising money for various charitable causes through compilation albums. Beyond its philanthropic initiatives, the brand's focus is to release quality music that is accessible to anyone via Gravitas' signature "pay-what-you-want" delivery model.
Gravitas was one of the Roman virtues, along with pietas, dignitas and virtus. It may be translated variously as weight, seriousness, dignity, or importance, and connotes a certain substance or depth of personality.
Gravitas artists include:
CloZee, Psymbionic, Mr. Bill, Au5, Zebbler Encanti Experience, Edamame, Govinda, Cloudchord, David Starfire, Somatoast, Wolf-e-Wolf, Of The Trees, AMP Live, Morillo, AHEE, Templo, SWAYLO, Bassline Drift, and many more.
CONNECT WITH GRAVITAS: Website | Facebook | Twitter | Instagram
Listen to Gravitas Recordings on SoundCloud:
/// MUSIC VIDEO OF THE YEAR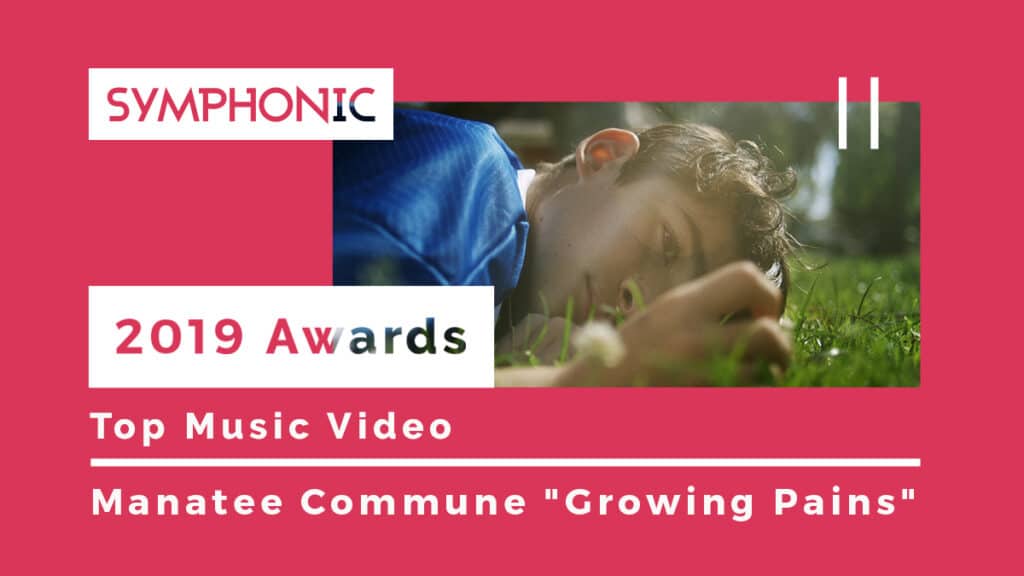 "Family is important. It's a simple concept, even cliche at times. It's been around forever, but it's still true. Indie pop artist Manatee Commune drives that point home on his most recent video for "Growing Pains". The heartwarming video chronicles the story of a struggling immigrant and her son, a concept that many are familiar with, but in comparison, few experience. [The video directed by Christian Long is] complete with a vocal performance from west coast singer-songwriter Samuel Eisen-Meyers." – C-Heads
Manatee Commune (aka Grant Eadie) has made quite a name for himself in dance music since his debut three short years ago. A native of the Pacific Northwest, this electronic based, classically trained multi-instrumentalist has ignited a wave of fans since his nationally aired interview on NPR's Morning Edition and being named "best electronic artist" by Seattle Weekly.
The music is as unique as his name. Equal parts bouncy, glittering beats and cool contemplation, Manatee Commune's compositions capture the sensation of taking a self-reflecting journey through the forest. The productions are masterful arrangements of field recordings, textures from nature, surfy guitar licks, rolling arpeggiated sine waves and classically influenced viola melodies.
Over the past years, he's performed at SXSW, Bonnaroo, What The Festival, Decibel, Bumbershoot and Capitol Hill Block Party as well as toured with Odezsa, Slow Magic, Emancipator and Blockhead. His flamboyant live show at Sasquatch! caught the attention of dance music aficionados; energetically bouncing across the stage from violin to guitar to drums to keyboard while vibrant, moody, projections of pastels & floral visuals behind him. It's this connection with nature that is fueling his emotionally creative approach to electronic music, and paving a path for a uniquely stunning album later this year. Add in a continually evolving live show and unmatched stage presence, and the future is looking bright for Manatee Commune and his following of passionate fans.
Watch "Growing Pains" on YouTube below:
CONNECT WITH MANATEE COMMUNE: Website | Facebook | Twitter | Instagram
Listen to Manatee Commune on Spotify:
/// OUR BEST NEW ARTIST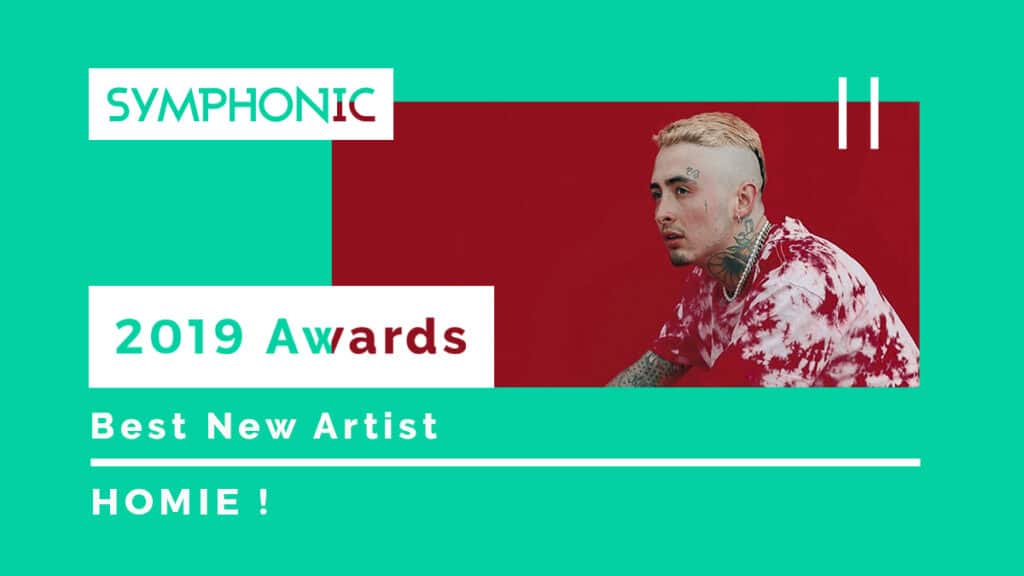 Homie ! was born in Envigado, Antioquia, in 1996. He began his musical career in 2008 in Manizales making literary and musical compositions where he made clear his passion for art and lyrics. His main objective is to make music for the soul. He seeks not to be pigeonholed into a musical genre and states, "harmonic shades and colors are a perfect reflection of my rebelliousness and freedom while I let the lyrics take shape in vibrations that speak of love and synchrony." On July 22, 2018, he released his first formal platform single and since then, he continues to share great hits, representing a new generation of Reggaeton music made in Colombia. This is only the beginning for Homie !
CONNECT WITH HOMIE !: Facebook | Instagram
Listen to Homie ! on Spotify:
/// OUR BEST NEW LABEL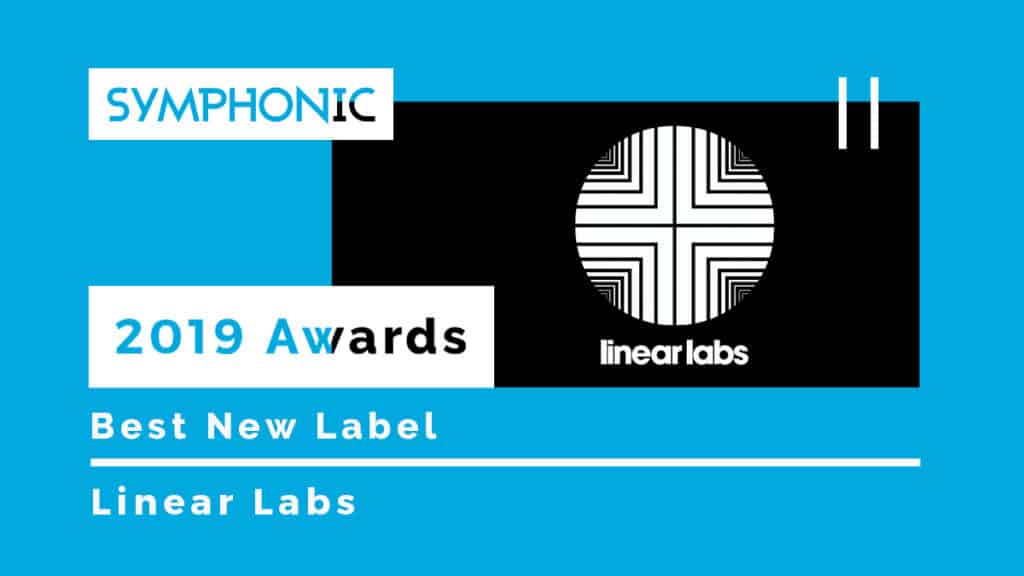 Linear Labs is a bespoke record label that exclusively records to analog/magnetic tape; it's also an entity of a familial collective of Los Angeles businesses including The Artform Studio, a combination record store, book store, and hair salon in Highland Park, and Artdontsleep, a concert promotion business run by Linear Labs co-founder Andrew Lojero. Co-founder Adrian Younge, who has emerged as one of the most visionary composers, producers, and musicians of his generation, championing a 100% analog sound and creating the soundtrack for films like Black Dynamite, Marvel's Luke Cage (alongside Ali Shaheed Muhammad), and collaborating with The Wu-Tang Clan's Ghostface Killah for his album series, Twelve Reasons to Die.
CONNECT WITH LINEAR LABS: Website | Facebook | Twitter | Instagram
Listen to the latest from Linear Labs by The Midnight Hour on Spotify:
/// BEST MARKETING CAMPAIGN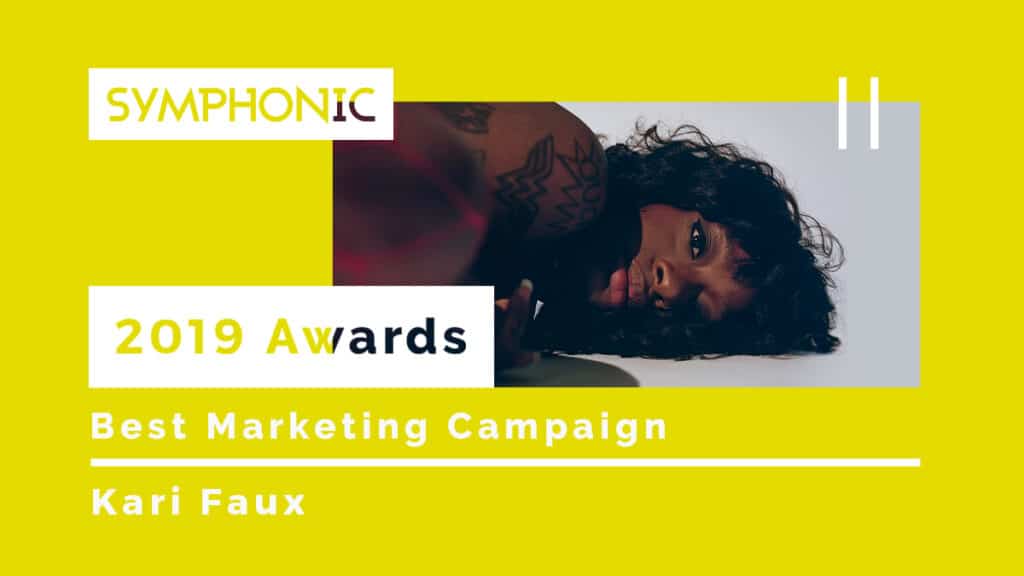 Kari Faux is a multi-disciplinary artist based in Los Angeles by way of Little Rock, Arkansas. Although her experimentation with a musical career started back in 2012, Faux has undergone a metamorphosis, shaking the scene with he 2014 mixtape Laugh Now, Die Later — a mixtape that would catapult her musical career, catching the attention of Donald Glover who remixed her hit "No Small Talk."
Her unique style of rhyming, unchainable confidence, and dashes of sultry vocal harmonizing make her a force to look out for. Her presence in the music industry marks a resurgence of fearless, outspoken female voices in Hip Hop; an attitude Faux exudes in all mediums of creative work.
Her first studio album, Lost En Los Angeles (2015) and her most recent EP CRY 4 HELP (2019) are testaments to her continual evolution as a recording artist and while she explores the limitations of her creative abilities, music is not her only skill set.
With her intentions set of releasing three projects in the coming year, Faux is looking to dominate the music festival circuit with fresh sounds and new music.
CONNECT WITH KARI FAUX: Website | Facebook | Twitter | Instagram
Listen to Kari Faux on Spotify:
/// PARTNER OF THE YEAR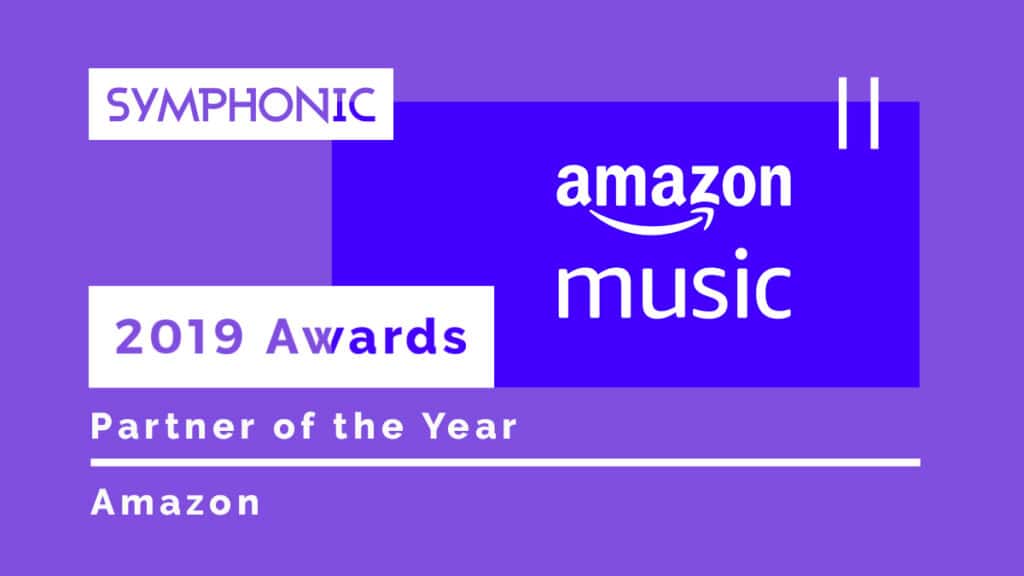 Amazon Music Unlimited is a premium music subscription service featuring tens of millions of songs and thousands of expert-programmed playlists and stations. With Amazon Music Unlimited, you can listen to any song, anytime, anywhere, on all your devices – smartphone, tablet, PC/Mac, Fire TV, and Alexa-enabled devices like Amazon Echo. You'll never hear or see an ad, and of course you can download songs or playlists for offline listening. Amazon Music Unlimited gets to know you, personalizing your recommendations based, on your listening habits, from a catalog of tens of millions of songs. Whether you're after the perfect dinner-party playlist, an all-weekend listening session with the entire Beatles catalog, the latest hits from Bruno Mars, or recommendations for new indie music to discover, Amazon Music Unlimited has it all. As a Prime member, you can join Amazon Music Unlimited for $7.99/month for a monthly subscription or $79/year for an annual subscription. Non-Prime customers pay $9.99/month.
Start streaming on Amazon Music.
Congrats to all winners!
Wanna stream everyone in one playlist? Press play to our Symphonic 2019 Awards Spotify playlist:

Other Stories You May Like