A message from our CEO:
Every year, I am tasked with something that I enjoy doing but is admittedly very challenging. Considering that I am speaking on behalf of every individual that works for Symphonic and trying to perfectly encapsulate their message in the process, I always try to cover everything I can and express just how important this truly is. 
I hope that this message does our team and their efforts justice.
First, I am choosing a specific time to write this. I purposely wanted to wait until the end of the year where I would be most reflective and where I could spend as much time with our team as possible. 
We've just completed our end of year annual meeting and gathering which sees every employee of Symphonic arrive to our headquarters in Tampa for working sessions and presentations from our management team. 
We do this every year because I have always felt that it is important for individuals that work together to be together in a time that is positive, but also because as a leader, you learn from those individuals.
The meetings that we do are very productive, but at times can come with a good bit of emotion. If you think about it more deeply, there is a lot of hard work, sacrifice, travel away from families and the immense pressure that we add onto ourselves in order to try and achieve big things and oftentimes, it just shows. When you do what we do, with as much passion as we do, it just does.
We'll get to some of what we did in 2019 in a little bit, but first, I want to express to everyone that our company is evolving at a really positive, healthy, and aggressive rate. Every year, we streamline our efforts towards ensuring that each and every one of our clients is able to achieve everything they want to do each and every year. Now, as 2019 comes to an end, we shift that focus to 2020.
This year, we added more leadership that would help create exciting products and plans, increase training internally and externally to clients, and add more client services and support individuals as well as extend our efforts into offering weekend support, improving our technologies and further, remaining competitive in a field that continues to get more difficult each day.
We're closing out 2019 on a high note. It was a great year. Of course, we faced challenges and growing pains that every company faces, but all in all it's been a good year of growth not only for us, but specifically for our clients who continue to see an average growth rate of 30% each year.
We are very fortunate to be able to work with talented individuals all over the world who entrust us with the responsibility of delivering their material, correctly and on time, through our technology for people to consume and enjoy.  If you know me, you know I say this often, but it has been and always will be true. Without our clients, we aren't Symphonic.
We start out every year with goals and hope that we can reach them. I watch as many artists talk about the year ahead and reference it as it being one of the biggest, and they aren't wrong. That is exactly what we should say and what everyone should strive to say. I hope that you've had a great 2019 and will have an exciting 2020. Symphonic will never stop working for our clients and will always do its best to reach for the stars and make goals become reality.
Now, go ahead and wipe your tears. Check out some of the amazing stuff our team did in 2019:
Symphonic's Footprint
This year, we expanded our offices to maintain the exceedingly rapid growth of our company. We opened an office in Nashville and hired Randall Foster to run it. Not only did we see potential in expanding to Tennessee's music capital, we also took note of the opportunities available to us in Colombia.
So, we also set up a new office in Bogotá. We realized having individuals and presence in these regions would better position the company for success and enable us to continue our mission of being a distributor with a very personalized approach, and it did.
Then, we decided to extend our distribution and label services even further by creating a sync licensing division called Bodega Sync led by creative licensing veteran Jon Mizrachi, our Director of Sync Licensing.
Those weren't the only major additions to the team this year…
In 2019, we hired Rebecca Graff as our first-ever COO to help oversee our rapidly growing team, and appointed Artist management veteran Brandon Hixon (De La Soul) as the head of our newly-created black music division. Our Director of Corporate Marketing, Janette Berrios, was elected to the Association for Electronic Music's Executive Board for 2020, and our CEO, Jorge Brea, made the Billboard Indie Power Players list for the second year in a row.
Additionally, we launched our new, in-house record label, sleev3s. We also made sure that every sleev3s release is curated by genre experts and partnered with a charitable organization that both the curator and label owners feel passionate about. The first compilation under sleev3s is titled lwlvls, featuring artists curated by Jakub Alexander, our Senior Electronic A&R Manager.
We were part of some dope events
This year, we were thrilled to host our first Puerto Rico Music Industry Sessions.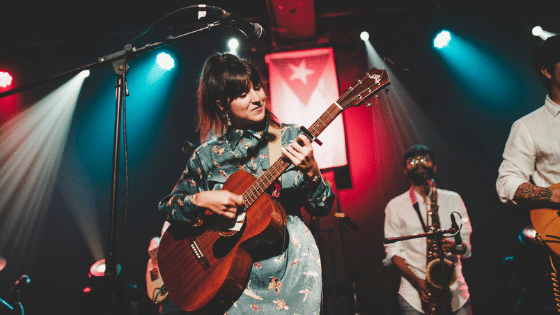 We presented the first-ever RapCon event in Brooklyn featuring keynote speaker Killer Mike and panels from accomplished industry leaders.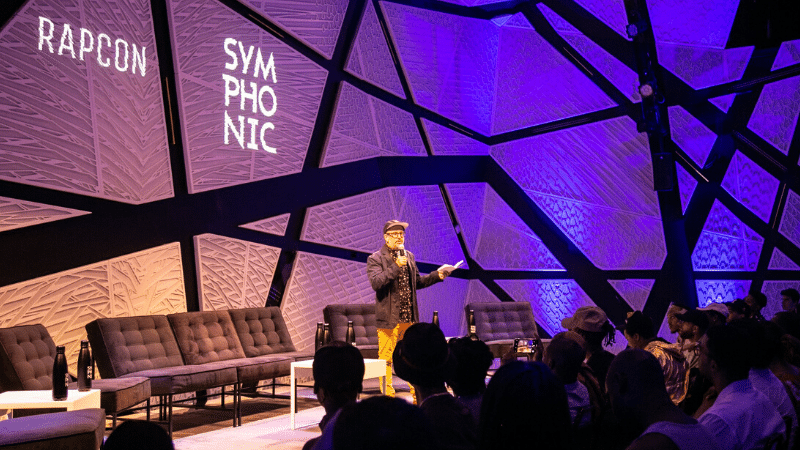 Our 5th annual Vibes of the Bay Festival went down in August, and we're still not over it.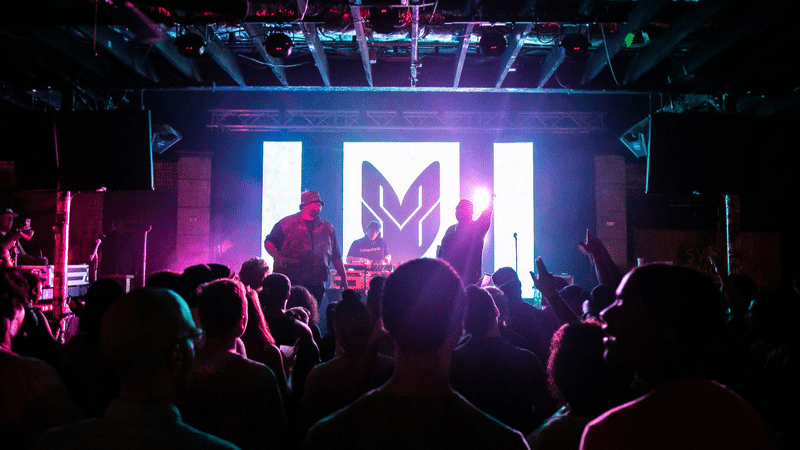 We partnered up with A3C to sponsor and help create The Artist Center, a space for artists and music makers to connect, learn, and further develop their careers.

New and exciting clients joined our team
We partnered up with Bubba Sparxxx and Alexander King to launch a new independent label, 25/8 Entertainment. We worked with some amazing new clients such as Catherine Russell and Steel Pulse, who were both nominated for Grammy's. We distributed never-before-heard records from Destiny's Child dating back to their early days as Girls Tyme.
We made new partnerships
Everything we do, we do for the #SymFam. The new partnerships we have made over the past year have helped expose us to newer expanding markets and the latest innovative tech to help us do what we do even better. In 2019, we partnered up with Adrian Younge's new label, Linear Labs, we announced our expansion into China and partnered with Jaxsta, MonkingMe, Boomplay, Songtrust, YouSee and Telmore Musik.
You could say we've got a lot to be proud of this year.
However, you guys are the ones that matter, so we wanted to end this by saying thank you.
We've put together a small video of our appreciation for the great talents that we're fortunate enough to work with each and every day. Enjoy!

Other Stories You May Like