We're so excited to finally announce the winners for the 2022 Symphonic Awards! We have the pleasure of working with such incredible and talented musicians and record labels who strive all year long to be the best they can be. The Symphonic Awards are our way of annually recognizing their efforts. Cheers!
Best of 2022: Symphonic Awards Winners
Artist of the Year
Lizwi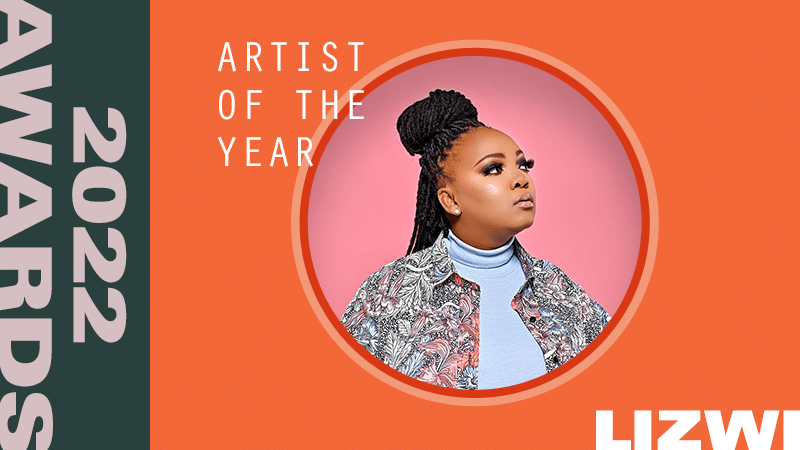 "Lizwi- the voice, vessel of faith, soul healer and spiritual chanter. Welcome – my aim is to take you on an enlightening journey through my zulu ancestoral background , infused dance music and our African acoustics. Music is part of my make up and it is translated in my performance as an African Vocalist and International artist. As a self-taught guiatarist, my influence and passion for music comes from the likes of the great Busi Mhlongo and with my ancestors behind me, I echo the greateness of our diverse and unique Continent." — Read more on Spotify. 
Label of the Year
100Mad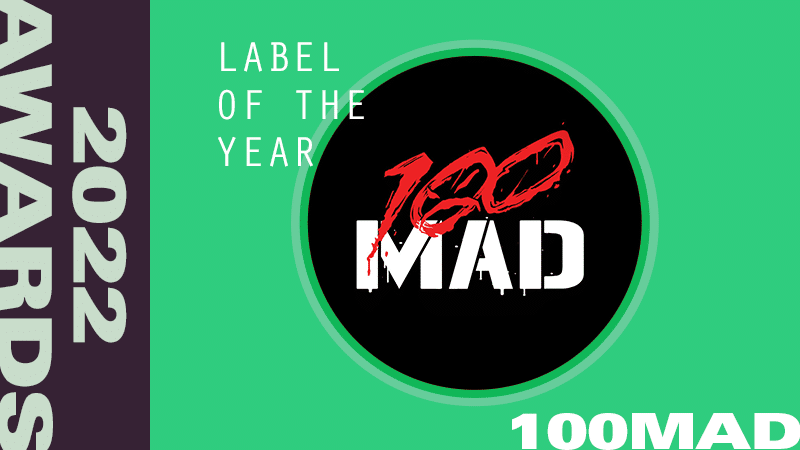 In addition to functioning as a label, 100 Mad is an artist collective for the group Onyx. The 100 Mad "movement" was started in 2003 by Onyx's Fredro Starr and his partner Perry Papadakos. Label activities officially began in 2021, two years after Onyx released their 100 Mad album. — Instagram: @100madhq 🔥
Video of the Year
Meyhem Lauren – Red Pesto (feat Conway the Machine)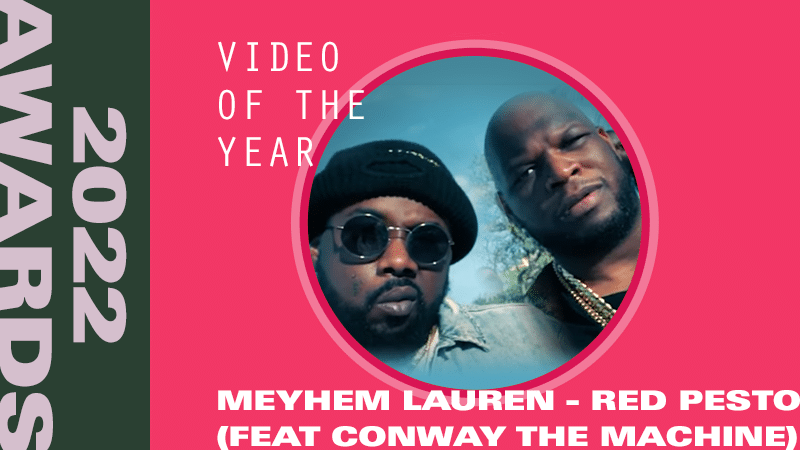 In an interview with Complex, Lauren explained the encounter that started it all.
"I went to Buffalo to kick it with Griselda. It was a Halloween show and Westside Gunn brought out me and Prodigy (Mobb Deep) as special guests," he said. "Afterward, I was in Buffalo for a few days with Daringer, Conway and Westside Gunn making some music. Wes saw the chemistry I had with Daringer and suggested we should do an album together. The first three songs we made in Daringer's house. All of Griselda was there and it bore witness to the process, which is why you hear them doing ad-libs on songs their not even on. It was natural, fun, easy and it just flowed." 
Best Viral Campaign
RAEGAN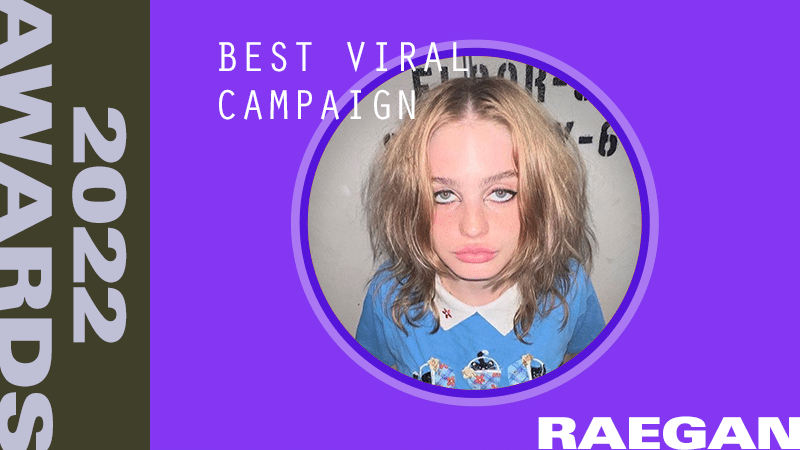 "RAEGAN began posting the sound to her debut single "TIM BURTON" well before the track was released on DSPs. With her consistent and intentional TikTok strategy, the sound experienced rapid momentum and was embraced by the WitchTok community, thus leading to its usage in 100,000 TikTok videos which have been viewed 214 million times and liked 35 million times. The virality helped to land some of the biggest social media focused playlists on DSPs like Spotify's big on the internet, Pandora's Viral Stars and TIDAL's Viral Hits." — Check them out on Spotify.
Breakout Artist
Jack Van Cleaf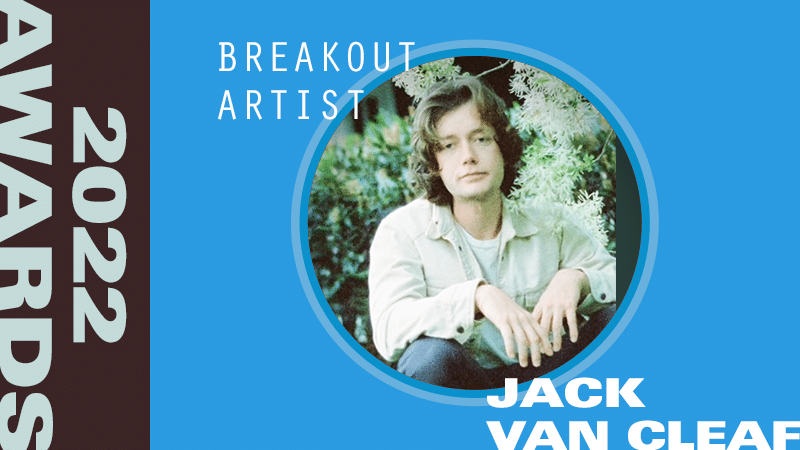 "At twenty- five, Van Cleaf has taken stage at notable venues including The Basement, Neumos, and Wire Chicago. He has supported artists such as Briston Maroney, Taylor Ashton, Gatlin, Annika Bennett and Ethansroom and is gearing up to hit the road with Noah Kahan on Kahan's 2023 Stick Season tour. 
 'Fruit From the Trees,' Van Cleaf's premiere full-length record, opens like a lost suitcase. Written across the last seven years, the ten tracks are stashed with fables and fictions, letters to high school lovers, loose change in foreign currency, and a white bandana chalked in red Texas dust. Co-produced by Jamie Mefford (Nathaniel Rateliff, Gregory Alan Isakov) and Alberto Sewald (Katy Kirby), the record soars with sonic width that melds the folk-song precision of Dawes with a rumbled raucousness suggestive of The Killers. Premiered on Atwood Magazine, 'Fruit From the Trees' marks an ambitious and colorful arrival for the emerging singer-songwriter." — Read more on Spotify.
Most Pickups
Laura Marano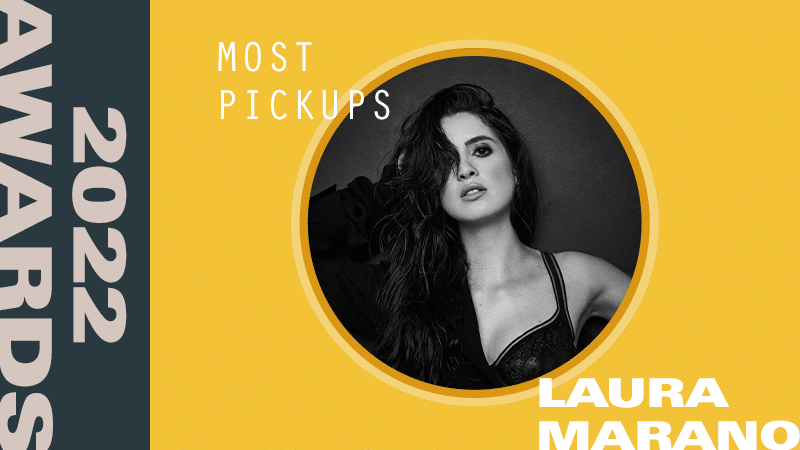 "Laura is a prolific songwriter and classically-trained musician who has written 100+ songs with today's biggest writers, totaling over 300 million streams across streaming platforms and 20 million fans across socials. She dropped her debut ME EP in 2019, followed by the YOU EP in Oct 2020 and the YOU Deluxe EP in 2021– showing that "there are always two sides to every story." The project has received praise from the likes of MTV, Billboard, NME, Ones To Watch, Apple Music, Spotify, Tidal and more."
"Laura is widely known for starring as singer/songwriter Ally in the Disney Channel hit series "Austin & Ally," for which she won Favorite TV Actress at the Kids' Choice Awards. She also won Choice Comedy Movie Actress at the 2019 Teen Choice Awards for the Netflix record-setting rom-com, The Perfect Date. She can last be seen in the Netflix worldwide #1 hit movie The Royal Treatment which Marano produced and starred in, with prominent synchs of her new singles "Dance with You (with Grey)" and "Worst Kind of Hurt (with Wrabel)". 2023 looks to be her biggest year yet with a new movie in the works and more new music on the way." — Check them out on Spotify. 
Best Sync Placement
Claire Guerreso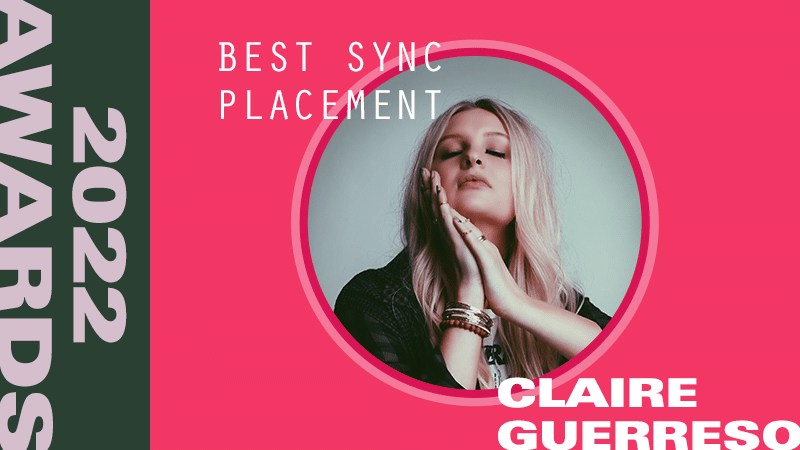 "Claire Guerreso's single "CEO" is featured in episode 10 of the CBS series The Equalizer. This multitalented singer and songwriter has developed a steady fanbase driven by her impressive track record in sync and has built her successful career co-writing with the world's best writers and producers, delivering dozens of placements across all forms of media." — Check them out on Spotify. 
TikTok Star
Noble Son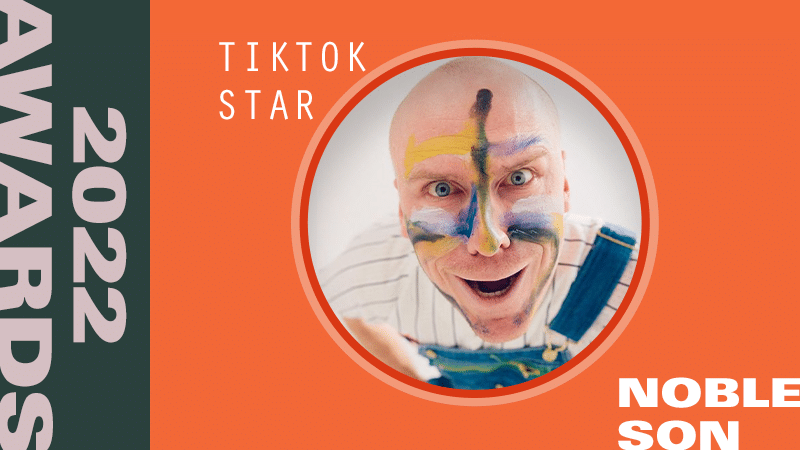 Noble Son, with over 1.8 million followers and 51 million likes on TikTok has been blowing up on the platform this year. Although he primarily has worked as a voice actor until now, his viral challenges, voiceovers, and duets have been well loved by many on TikTok and beyond. — Check them out on Spotify. 
Congrats!
🏆

Other Stories You May Like