Just like with Spotify for Artists, TIDAL Artist Home is the hub for customizing your profile, accessing useful fan insights and more. With their updated Fans feature, artists can better understand their fans with data like age of listeners, top countries and top tracks. Here's everything you need to know…
Introducing the New TIDAL Artist Home Feature, Fans
How to Access Fans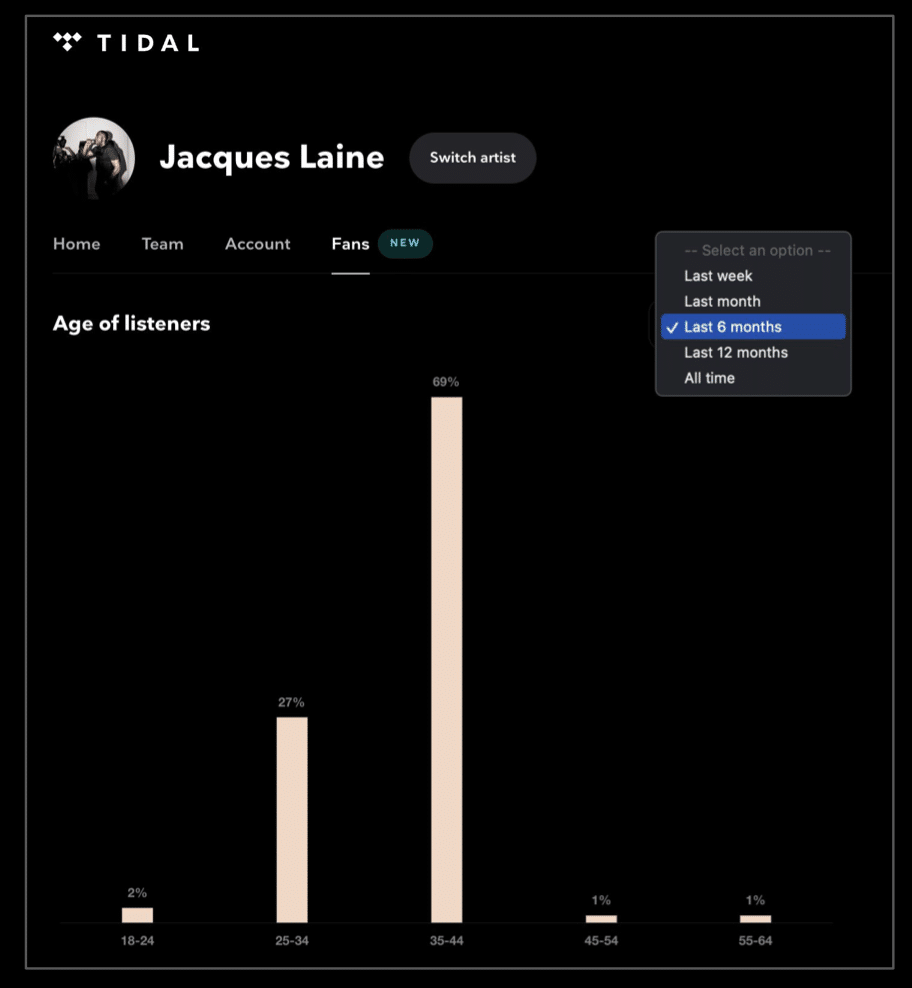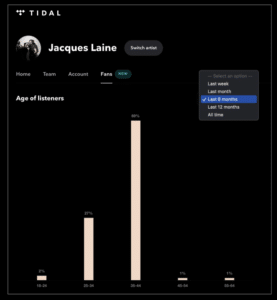 Navigate to artists.tidal.com and, if you are associated with multiple artists, select the artist you'd like to start with. On their profile you'll see a new tab titled "Fans" with a 'new' banner next to it. Once selected, you'll see the three new categories: Age of Listeners, Top Countries, and Top Tracks.
You can also adjust each category by the following time periods:
Last Week
Last month
Last 6 months
Last 12 months
All time
Age of Listeners
Now, artists can see the age ranges of their TIDAL listeners within their specified time period. For example, if an artist released a single within the last month, view the age of their listeners within that time period to inform your artist's future marketing campaigns.
Top Countries
If you're thinking of doing an international tour next year, 'Top Countries' can help you figure out where your fans are located and decide where to throw shows for your most dedicated fans.As long as TIDAL is available there, you'll be able to see up to 10 of the top countries their TIDAL listeners are located in during a specified time period.
Top Tracks
With Top Tracks, artists can see their top 5 performing tracks (in order of highest to lowest stream count) on TIDAL within a specific time period. This info is great to know, so you can now take these top performing tracks and hype them up more on socials OR you can focus on your tracks that aren't performing as well and get them up to speed with additional promotional efforts.
//
Want to learn more?
Feed your brain these extra goodies…
Good luck!

Other Stories You May Like